Combined operating ratio jumps to 102.6% overall and 106% in personal lines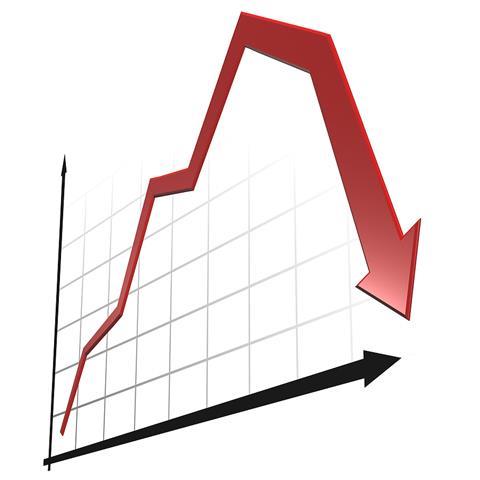 Allianz UK made an operating profit of £41.3m in 2015, down 71.2% on the £143.4m it made in 2014.
The main cause of the drop was a £93m claims bill from the storms that hit the UK in December.
The UK storm loss translated into €102m (£79m) at group level.
Allianz's commercial lines business bore the brunt of the claims bill, incurring £72.5m of the total. The remaining £20.5m hit the personal lines business.
The storm claims helped push Allianz UK's overall combined operating ratio (COR) up five percentage points to 102.6% (2014: 97.6%).
Within this, the personal lines COR jumped 4.7 points to 106% (2014: 101.3%) and the commercial lines core increased by 7.9 points to 102.4% (2014: 94.5%).
In addition to the storm claims, Allianz said it was also hit by "large losses" in commercial lines in the fourth quarter of 2015 and "challenges" in its personal motor book, which affected personal lines performance.
Allianz UK chief executive Jon Dye said: "2015 turned out to be a year with a sting in the tail. At the end of the third quarter, Allianz UK reported a combined operating ratio of 97.9% and an operating profit of £102.8m.
"Unfortunately, the weather had the final say as storms Desmond, Eva and Frank battered parts of Britain during three weeks in December."
'Extremely competitive'
Dye said that "extremely competitive conditions" continued in both commercial and personal lines, which he said was "caused in large part by the market following an unsustainable pricing strategy for years when it comes to large loss events such as the weather".
On the private motor problems, where the insurer has experienced claims inflation, Dye said: "I have referred previously to the issues in our private motor account and we have been taking robust action to improve its performance.
"One helpful factor will be the significant market rate increases that were seen in the last half of 2015."
Despite the competitive conditions, Allianz was able to grow revenues. Overall gross written premium (GWP) increased by 2.6% to £2.23bn (2014: £2.16bn).
Within this, commercial lines GWP grew by 3.2% to £1.09bn (2014: £1.06bn), while personal lines GWP grew by 1.9% to £1.13bn (2014: £1.11bn).
Dye said: "2015 was a difficult year to be a general insurer for the reasons I have already outlined – but it is just one year.
"We are now looking forward and pursuing our 2016 objectives in the knowledge that the business is built on solid foundations and has delivered consistent and positive results over the long term."
Allianz UK 2015 results
| | 2015 | 2014 | Change |
| --- | --- | --- | --- |
| Overall | | | |
| Gross written premium (£m) | 2,219 | 2,163 | 2.6% |
| Operating profit (£m) | 41.3 | 143.4 | -71.2% |
| Combined operating ratio (%) | 102.6 | 97.6 | 5.0pp |
| | | | |
| Commercial lines | | | |
| Gross written premium (£m) | 1,091 | 1,057 | 3.2% |
| COR (%) | 102.4 | 94.5 | 7.9pp |
| | | | |
| Personal lines | | | |
| Gross written premium (£m) | 1,128 | 1,107 | 1.9% |
| COR (%) | 106 | 101.3 | 4.7pp |