Tony Sault, EY's head of general insurance, tells Insurance Times what challenges the insurance industry might face over the next few years following the fallout from the pandemic, the Supreme Court business interruption case and the FCA's pricing review
The insurance industry is going to face some of the most "fundamental changes" over the next few years – namely the fallout from the Covid-19 pandemic, the Supreme Court business interruption (BI) test case and the FCA's pricing review.
This is according to Tony Sault, EY's head of general insurance. He tells Insurance Times: "We have the challenge of restoring the trust and faith of insurance."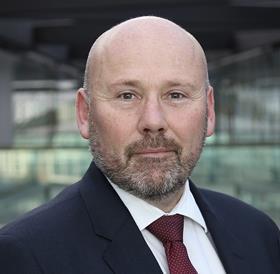 This is because the impact of Covid-19 has affected the reputation of the industry after many SMEs were refused a claim pay out when they were forced to shut due to government guidelines.
Although a few months later this ruling was overturned in the Supreme Court's appeals case, for some businesses it was already too late.
One example of this is the hospitality industry, which was heavily affected by enforced closures, as well as the retail sector - this saw some shops going bust.
Lots of chatter
Sault says that in personal lines, the FCA's pricing review will also have a "dramatic impact" on the sector.
He continues: "The due date is October and there is a lot to do; it isn't just about pricing. There's lots of things that need to be done around the technology, the process, the fair value measures.
"Insurers are going to have to report to the regulator in a more transparent way. Although insurers have known about this for a while, I think there's a real surprise at how far the regulator has gone."
For this reason, he says that "the bar has been raised and the playing field is going to be levelled up".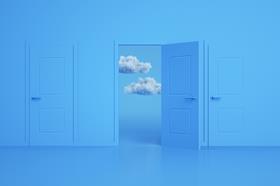 "That has implications on all sorts of insurers, [including] the big insurers with large books and customers going back many years," he adds.
Meanwhile, there are also opportunities for new players in insurance such as Amazon and Google.
"There's a lot of chatter around what this means. I do think that it creates a window of opportunity to have some new entrants come in, maybe a new customer champion with a different promise. We could see the activity in the remediation companies light up again," he says.
For customers that shop around on price comparison websites, "you might find that there is no better price as business discounting is not allowed any more. You might find that new business prices go up, so choice might not be as broad as it has been to date".
He questions whether this might mean that players in the market will need to compete on things other than price, such as brand, service, product features, or incentives.
"It's going to be a fascinating time for the market to see who comes out well," he says.
Speaking about consolidation in the market, he predicts this might increase.
He says: "That potential delay in transactions has not really materialised. [Instead], we have seen two of the biggest deals". He cites RSA being bought by Intact and Tryg, as well as Hastings being purchased by Rand Merchant Investment Holdings (RMI) in November 2020.
Less money, more fraud
For Sault the other big challenge is the recession. He adds: "Like it or not, we are going into a recession and insurance is linked to economic activity."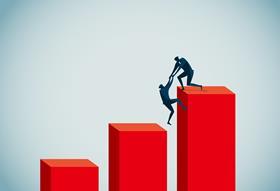 For example, SMEs that suffer or go out of business may not have disposable income to purchase insurance products.
He warns that there could also be increased levels of fraud that are typical in an economic recession.
As for e-trading, Sault says: "[Covid-19] has forced the market to adapt. It has given licence to market makers to put this in place as a normal way of working.
"But I don't think there will be a half-way house - we will not look back or revert to the old ways, it has been going on for too long and the market has not collapsed."
Looking to the future, Sault believes the pandemic might stimulate the need for more insurance as people are more aware of potential risks.
"I think we are going to see a lot more innovation as we have proven that we can transact business digitally," he says.