As Tech Nation prepares to close its doors at the end of the month, Insurance Times takes a look at what the government-backed asset did and how its closure may impact startup investment
Tech Nation's story originally began more than a decade ago, in Shoreditch during 2010. However, the network for technology entrepreneurs has now come full circle as it prepares for its impending closure at the end of March 2023.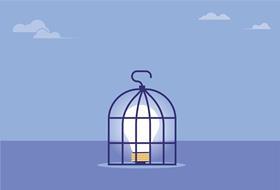 The government-backed business lost the Department for Digital, Culture, Media and Sport's Digital Growth Grant - worth around £12m - in February 2023 to banking firm Barclays.
Market commentators have told Insurance Times that Tech Nation's demise is detrimental for the insurtech community because it will impact insurtech investment.
For example, Sabine VanderLinden, chief executive and managing partner of Alchemy Crew, described Tech Nation's planned closure as "a loss for the insurtech community in the UK" that will lead to "a significant hole in fintech [and] insurtech investment".
This is because securing investment support for new insurtechs without the aid of businesses like Tech Nation is challenging in today's economic climate.
VanderLinden explained: "The current economic conditions, with high interest rates and high levels of inflation, have created an unsustainable environment for fundraising as the cost of capital directly affects the amount of money that investors can access and the returns they can expect on their investments.
"When the cost of capital is high - as is the case right now - it becomes difficult for startups to secure funding as investors are more hesitant to invest in higher risk ventures.
"This is because the cost of borrowing money is more expensive, which means that investors will expect higher returns to compensate for the additional risk they are taking on."
Another ramification of Tech Nation's closure is the withdrawal of its Global Talent Visa, which it launched in February 2020. This supported worldwide tech talent to come and work in the UK's digital technology sector.
VanderLinden continued: "It is still undefined what will happen with the [Global Talent Visa] - insurtechs will need to hustle and find new funding mechanisms.
"Many [startups have] already [reached] out to people like me who know the insurtech landscape, understand insurance and have connections with investors [in order] to seek help with funding."
Despite the insurtech support gap that VanderLinden believes Tech Nation's closure will create, she added that there are still some other organisations and initiatives that can help tech startups and scaleups with funding.
This includes state-owned and government created economic development bank British Business Bank, which provides funding to SMEs, and equity crowdfunding company Seedrs, which facilitates online investments via equity crowdfunding. There is also Innovate UK, a non-departmental public body that provides money and support to organisations to make new products and services.
Focusing on innovation
In February 2023, new prime minister Rishi Sunak created a new, dedicated Department for Science, Innovation and Technology to turn "scientific and technical innovations into practical, appliable solutions to the challenges we face" and "help make sure the UK is the most innovative economy in the world".
Despite the UK government's intention to home in on technology led innovation, Altus non-executive director Mark Huxley questioned whether Sunak's approach will bear fruit considering that a project such as Tech Nation has lost government backing.
He explained: "The secret sauce that's got lost is that [Tech Nation] was being funded by central government.
"My anger is when you look at what's the future pathway for the insurance industry, in a London construct, it isn't about doing what we've done in the past in the same way – there isn't a business as usual. We have really got to put some imagination into what we do."
Huxley feels that Tech Nation really kickstarted innovation in the UK's technology sector.
He said: "It was a differentiator and a distinguisher for the UK tech economy. What Tech Nation started and others have really driven [is] this innovation first land of opportunity [ethos] for the UK – and I don't see that changing."
Toby MacLachlan, chief executive of Ignite, added that Tech Nation's upcoming closure is disappointing because he is a "great believer in investment in innovation".
He said: "In terms of pure, supportive innovation, there's not as much as there could be. I think it's important that insurance, as an industry, tries to embrace [innovation because the sector] has is misconceptions.
"People should be encouraged and there's a lot of scope for innovation. If we don't keep investing in people and ideas that go into [technology propositions], then it won't get any better."
With this in mind, MacLachlan launched Ignition in January 2023 – his firm's own accelerator programme for startup brokers and insurtechs. The aim of the initiative is to give entrepreneurial brokers that felt restricted in large corporates the opportunity and support to start their own businesses.
MacLachlan added: "That kind of constant innovation mentality would be good to see across the industry."
What next?
So, what's next for insurtechs despite Tech Nation's determined closure?
For Huxley, there is still a symbiotic relationship between insurtechs and insurers - be believes that incumbent firms need to be seen to keep moving their needle in different directions and that insurtechs can provide this steer.
He added that accelerator and incubator schemes are a "good, safe space for incumbents to see what's going on and adopt new thinking".
The creation of Tech Nation
Tech Nation was born in 2010 following the creation of East London Tech City - a cluster of technology companies located in East London - in 2008.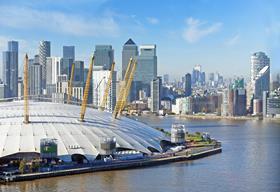 Founded as a public interest organisation, Tech Nation set out to be a network that served the UK's scaleup technology ecosystem.
According to its website, the firm's underlying purpose is to "fuel the growth of game-changing founders, leaders and scaling companies so they can positively transform societies, economies and outcomes".
It seeks to achieve this aim by offering access to "growth programmes, [a] visa scheme, [a] digital academy, networking conferences, international expansion programmes, sandboxes, panels and in-depth sector research, analysis and reports".
Tech Nation's alumni include Deliveroo, Marshmallow, Cazoo, Oxbotica and Tractable.