New chief executive is paid 75% of maximum bonus after missing engagement score targets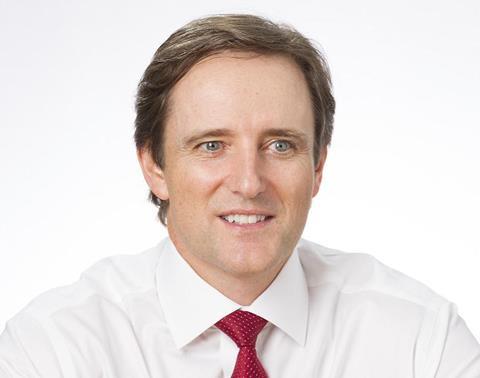 Aviva chief executive Mark Wilson was paid £2.6m in 2013, his first full year in office.
The pay package included a base salary of £980,000, benefits of £239,000 and an annual bonus of £1.1m, according to Aviva's 2013 annual report.
It also included a £293,000 pension contribution.
Wilson did not receive a payment under Aviva's long-term incentive plan in 2013.
'Highly rated' performance
Wilson's bonus of £1.1m was 75% of the maximum he could have received.
Aviva's remuneration committee chairman Patricia Cross said: "Mark Wilson's personal performance was rated highly by the board, who particularly recognised the increase in the value of new business, the major improvement in the capital and liquidity base, the substantive progress on building a first-class management team and the restructuring of the cost base.
"Based on the outcomes against the key performance indicators, and an assessment of Wilson's individual strategic performance, the committee approved a bonus of 75% of the maximum, equivalent to 112.5% of basic salary with a total value of £1,102,500."
Aviva said the calculation of chief executive's pay took into account performance against financial targets. It said the performance on net capital returns, profit before tax, the value of new life business and total expenses were "pleasing".
Engagement targets
However the company also noted that its targeted engagement scores were missed amid the restructuring the company undertook during the year and the effect on employees.
Cross said: "We are striving to minimise large-scale restructuring going forward, but in 2013 these changes affected our employees and our targeted engagement scores were missed.
"We have set targets for 2014 that we believe will require significant efforts to achieve. This element of the bonus did not produce any payment in 2013."