Zurich, RSA and AXA plan commercial strategies to compete in corporate sector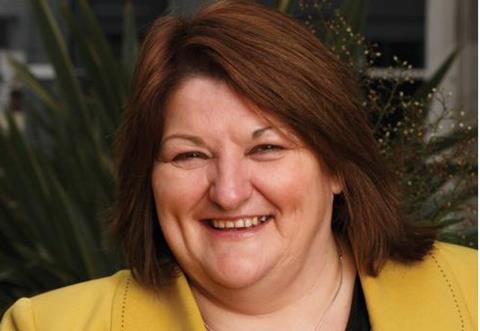 To read Insurance Times's views on the story, click here.
Insurers' strategies for winning over brokers are in place for 2012, after Aviva unveiled six regional hubs and its plans to attack the corporate sector.
Zurich, RSA and AXA have all set out their commercial strategies to get closer to brokers in 2012, with an emphasis on attacking SMEs, a heartland patch for Aviva.
However, intermediary and partnerships director Janice Deakin stressed that Aviva would not be sitting on its laurels.
Deakin said the six regional hubs in Birmingham, Bristol, London, Leeds, Glasgow and Manchester would also include four corporate risks teams.
She added that decentralisation would allow the regions to have more decision-making powers.
Deakin said: "We need to be more responsive. Decision-makers need to be closer to the brokers. In a world where pace is everything, nobody wants to hang around."
Deakin acknowledged the threat from rivals, and said: "We are number one for brokers - we have been for some time. But we are there to be shot at - you always are when you are the biggest.
"We have to keep moving forward again. I do not think you can be number one for brokers without being number one for service."
Last month, RSA revealed its broker strategy for 2012. A key part is the decision to cull 200 broker relationships so it can throw resources at the top earners - namely, its 1,250 brokers.
For larger ticket business, RSA has expanded its Global Promise specially tailored insurance programmes from 15 to 50 companies.
In the mid-market, RSA will continue with Broker Promise, a vow to respond to a risk within four hours for those selected brokers.
But the most ferocious battleground for all insurers is likely to be in the SME sector. RSA UK chief executive Adrian Brown believes his company is underweight for its size and should have between £200m and £300m more in this area.
E-trading will be crucial in working up the SME book, and RSA will push on with e-promise, a vow to respond to broker queries within 30 minutes.
RSA pushed through £5m in e-trading last year - a fraction of Aviva's £70m, although it is at a different stage of development.
AXA is also hungry for SME work. Commercial lines chief executive Amanda Blanc has a similar philosophy to Deakin, in that underwriters on the ground must be empowered to make the decisions.
Last year, AXA opened up offices in Bristol and Newcastle, with a pledge to open more in the future.
The insurer claims it is working relentlessly on innovation, and last month offered premium waivers for commercial combined, motor trade and package insurance policyholders.
To compete with its rivals on service and scale, AXA is playing up the importance of the Bolton-based National Trading Centre.
Finally, there is Zurich, which last year bulldozed its complex management structure in favour of a simple three-tier structure of commercial broker, personal lines and Zurich Municipal.
A challenge for insurers will be over how to improve service, as promised, against the demand for stripping out costs and lowering expense ratios.
There is an across-the-board belief that e-trading and overhauling old computer systems will improve efficiency.
Aviva is already operating at a marketing-beating expense ratio of 10.5%. RSA had a 17% expense ratio, excluding commissions, in 2009. Since then, it has axed 1,200 jobs and pushed through £70m of annual cost savings, which means it has probably has already hit its 2012 target of 14% or possibly gone beyond it.
Finally, AXA is demanding €1.5bn (£1.26bn) in cost savings in mature markets, and some of it is falling on the UK.
To discover how brokers rate insurers on the service they provide throughout the year, visit Broker Service View at brokerserviceview.insurancetimes.co.uk
We say …
● Brokers often grumble that insurer service is poor, but with AXA, RSA and Aviva promising to bend over backwards to help them, surely brokers now have rich pickings?
● The battle for SMEs is interesting. Aviva is king in this space, but AXA and RSA are hungry for more. As rates remain on the floor, these insurers will fight over premium.
● E-trading will be key in 2012, helping free up resources for SME and mid-market insurers to attack big corporate work.