Labour leader had criticised the countries in a letter to a number of British Overseas Territories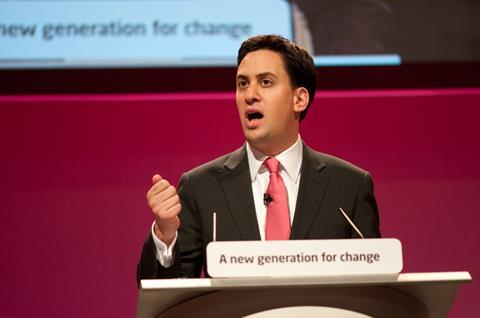 Labour leader Ed Miliband has come under fire from the governments of Bermuda and Gibraltar following an attack on the countries tax regimes.
Miliband had criticised the countries in a letter to a number of British Overseas Territories including Anguilla, Bermuda, British Virgin Islands, Cayman Islands, Turks and Caicos Islands, Gibraltar and Montserrat.
He also contacted the Crown Dependencies of Jersey, Guernsey and the Isle of Man.
The letter said that, should Labour win the general election in May, they would have six months to compile a register or face being put on an Organisation for Economic Co-operation and Development list of 'tax havens' and incur sanctions.
But the government of Bermuda said it was "surprised and disappointed" that the Island has been included in the list of referenced territories and said such a register had been in place in Bermuda since the 1940s.
Bermuda premier Michael Dunkley said: "The government of Bermuda remains open to continuing dialogue with the UK government, the UK opposition, and all other interested parties, in sharing best practice across borders in areas of corporate transparency, and the fight against fraud and crime.
"We would also remind Mr. Miliband of Bermuda's strategic economic contribution to the UK, which includes direct and indirect employment in the UK of 100,000 people, as well as our role as a global hub for the reinsurance and insurance industries, providing the critical underwriting required for damage arising from natural disasters and terrorist events."
Gibraltar's government has also hit back at the Labour leader, saying that it faces the same regulatory standards as other countries in the EU.
Speaking on Sky News's Murnaghan programme, Gibraltar's chief minister Fabian Picardo said: "The standards that apply in respect of financial services and their provision from Gibraltar are exactly the same standards that apply in respect of London, in respect of Frankfurt and the rest of the EU.
"Therefore it is quite unfair to characterise Gibraltar as a tax haven."
Join the debate in our new LinkedIn specialist discussion forums