Current UK direct head Yves Masson to help insurer implement 2020 strategy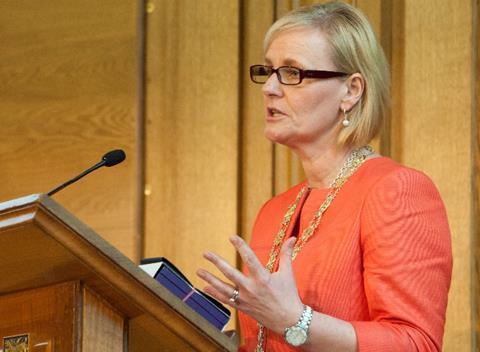 Appointing Amanda Blanc to run AXA's combined UK general insurance operations was always part of the plan according the insurer's UK and Ireland group chief executive Paul Evans.
AXA announced with its results this morning that Blanc, who currently runs the commercial lines and personal intermediary side of the GI business, would also assume control of the direct and partnerships business from 1 January next year.
The move will mark a reunification of AXA's three UK general insurance units – commercial, personal intermediary and direct and partnerships – after Evans split them and hired individual chief executives for each to turn them around.
Speaking to Insurance Times about the announcement, Evans said: "When we hired Amanda [as commercial chief executive] back in 2011, this was always the plan.
"It was almost what we agreed when we first recruited Amanda that she would succeed to this role."
He added: "Amanda is a very strong leader and absolutely deserves this opportunity."
Evans has asked the AXA group if Yves Masson, the current head of the direct and partnerships business, can stay in the UK for an extra year. He clarified that this was not to aid with the transition, which will be completed in 2015, but to help implement its strategy for 2020.
Evans said: "We have just launched our new strategy out to 2020 internally and there is a great deal to do, including new ventures that I want to see built, and Yves is going to help me with that in the course of next year."
He also praised Masson for doing a "a fantastic job" at turning around the direct personal lines business.
He added: "The turnaround of direct was no walk in the park. You have seen how often we have had to pull back on the book in the past and the number of chief executives we've been through. I want to make sure that we carry on using him to the best of his abilities."