Judge said there was enough evidence to keep injunction in place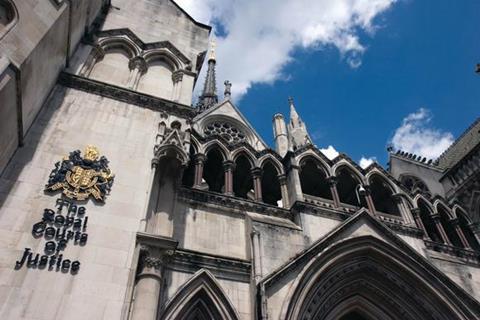 AXA-owned broking group Bluefin has said it is "very happy" with the judge's ruling in Friday's hearing about its injunction against former chief executive Mike Bruce, Bruce's new employer Global Risk Partners (GRP) and two Bluefin staff.
At the High Court hearing on 12 February, Mr Justice Dove said that the evidence justified keeping in place the injunction that Bluefin had obtained on 8 February to prevent Bruce and GRP hiring Bluefin staff.
But Bluefin's lawyers then said that rather than being subject to the court order, they would accept undertakings from Bruce and GRP that they would not approach Bluefin staff.
Bluefin said in a statement issued this morning: "We have no further comments to add to those already reported except to say that we are very happy with Mr Justice Dove's ruling on Friday that there was enough evidence to keep the injunction in place until the trial in June, and to reiterate our position that we are prepared to take all necessary steps to protect our business, clients and people where we suspect individuals have acted in breach of their obligations to Bluefin."
Bluefin's comments follow a statement issued by GRP, which said: "At the High Court on Friday 12 February, following on from the issue of proceedings without notice on Monday by Bluefin, the injunctions against GRP and Mike Bruce, issued by the court, were lifted and replaced by undertakings given by Mike Bruce and GRP.
"We were happy to give those undertakings as we believe we have not breached any contractual obligation and have no intention of doing so. No wrongdoing has been proven and we now look forward to an early trial to deal with the allegations made."