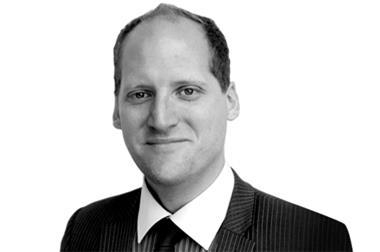 Another day, another insurer going SME direct. This times it is US insurer Travelers, releasing a direct SME office product for fewer than 10 employees and less than £2.5m in revenues.
Travelers joins AXA, Allianz (Premierline Direct) and Hiscox, who have all gone direct to business in the last five to ten years.
These aren't just obscure insurers in far flung territories having a stab at new markets.
They are big, well-respected brands with deep pockets, and the capability to grab marketshare from SME brokers.
And don't the brokers know it. At this year's Insurance Times High Net Worth conference, Hiscox was on the sharp end of criticism from certain brokers about its foray into the mid-net worth segment (Hiscox claims it is totally committed to the broker channel).
Limited threat
As worrying as the direct SME threat may seem to brokers, in reality, the threat is actually pretty limited.
Insurers are growing in direct SME – but only from a very small base.
For example, sales at Allianz's Business Services Ltd, which contains its direct SME brands, increased from £4.6m to £7.8m, according to Companies House.
When you consider the SME market is worth between £8bn and £10bn in premium, Allianz is hardly pulling up trees on SME direct.
The biggest threat out there is probably Direct Line For Business, which has 400,000 direct policies.
But within Direct Line Group it is notable that broker-only insurer NIG is a big contributor to the firm's £485m commercial gross written premium last year.
Harder to commoditise
Customers are clearly failing to embrace commercial products, which are not easy to commoditise in the same way as personal lines products.
Moreover, brokers can combat the direct threat by setting up their own niche commercial products selling direct from their websites.
It is notable that nearly two-thirds of brokers surveyed in Insurance Times's E-trading Insight report said they had a direct online sales strategy.
Even in the areas where it should be easier to commoditise, such as small business insurance like tradesman, there are problems.
In a recent conversation with Lockyer's founder Jon Newall, he told me that he is having to help out customers who have bought direct but clearly not understood the policy and fallen into trouble.
It is one of the reasons why some major insurers, such as Zurich, have looked closely at setting up a direct SME but decided against it.
They realise that without the protection of advice, commercial direct could be a vipers' nest of claims.
The bigger picture for brokers right now is rock-bottom prices, the struggle for organic growth, the increasing weight of regulation and attracting talent.
Insurers going direct with SME is something they shouldn't be losing much sleep over.