Top broker bosses met with Insurance Times for industry discussion, debate – and a once-in-a-lifetime helicopter ride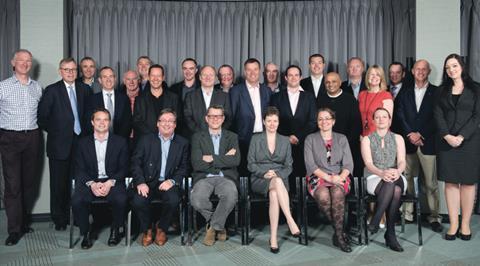 Scroll down for the video
Leaders drawn from the UK's top 50 general insurance brokers joined Insurance Times at an exclusive retreat in Chelsea last month to discuss the most pressing issues facing their industry today.
Delegates included Willis chief executive Dan Wilkinson, newly appointed Giles chief executive Brendan McManus, Bluefin chief executive Stuart Reid and Oval chief executive Peter Blanc. The event, hosted in association with ACE, Ageas and Enterprise Rent-A-Car, was themed 'risk and reward' and featured two bunker discussions on issues ranging from regulation to insurer-broker relationships.
The lively debates highlighted the huge regulatory burden that brokers are suffering - with some members of the Broker 50 voicing concerns that their experience of regulation is disproportionate compared to their smaller peers.
Also on the agenda were broker remuneration, and the changing role of brokers, both in relation to insurers and to their clients. The group also discussed how the industry is perceived and represented, and looked to pressing issues such as the current negotiations of the agreement with the government over flood insurance.
As well as high-level industry discussions, the broker bosses took a helicopter flight over the Lea Valley to view the nearly completed venues at the Olympic park, and provide Insurance Times with their views on how adequately the capital has prepared for the risks associated with the 2012 games.
The day ended with an informal dinner. Continuing the theme of risk and reward, professional poker player Caspar Berry, an adviser on Casino Royale, shared some tricks of the trade before hosting a poker game which saw the industry's leading brokers pit their wits against one another.