The ACE Broker Clinic organised by Insurance Times looked at the risks faced by the oil and gas industry as well as who should be responsible for pollution liability in the event of a drilling accident such as the Deepwater Horizon oil spill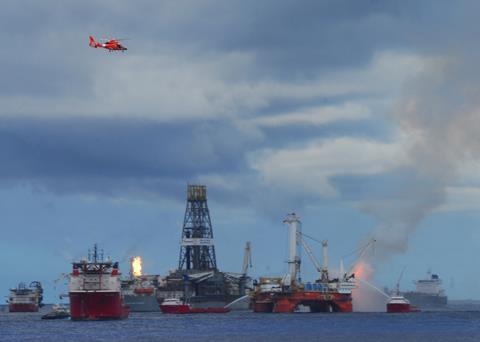 Brokers are concerned that responsibility for pollution liability is currently ill-defined, with policies not being clear as to who is liable for the pollution damage.
ACE European Group branch manager in Aberdeen Jim Rutherford said there was a trend in the market for clients to be looking for pollution liability to be held by contractors.
Speaking as a panellist at the ACE Broker Clinic organised by Insurance Times, Rutherford said: "We are seeing more and more clients and contracts asking the contractors to assume a certain amount of liability for pollution from the well, usually for about £2m to £5m."
However, Rutherford said that traditionally the liability was covered by policies designed for the energy markets and companies working in exploration and production (E&P), not oil and gas contractors.
"The reality of the practicalities of the insurance market is that it does offer cover for pollution from the well but historically it has been acceptable to cover that risk at exploration and production company level," Rutherford said. "So the energy insurance market has the capacity to absorb that risk."
It is common for these energy market policies to provide high levels of cover, but with high deductibles in the event of a claim. Rutherford said he believed the move towards trying to encourage contractors to accept liability was to lessen the impact of these deductibles.
However, the panellist told delegates that insurers were currently not able to offer the products to properly deal with the contractors' pollution liabilities.
"There is not an insurer with an answer to pollution from the well at contractor level at the moment," Rutherford said. "I am not convinced it is straightforward for the insurance market to provide that."
Rutherford said the problem lay with the multitude of contractors operating in the oil and gas industry, and the wide number of projects they were involved in.
"If you're exposed to the E&P company and fifty contractors working under that, any insurer could find themselves on risk for multiple entities in the same incident," Rutherford said. "Then you could face an uncontrollable aggregation of risk."