'Political violence cover takes away some of the uncertainty over the events we are seeing on the news every day'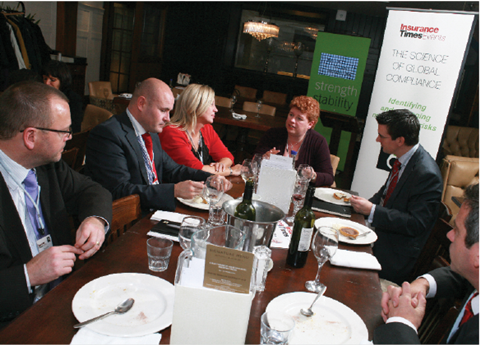 A multinational insurance programme can help brokers and clients navigate the Byzantine complexity of regulation and tax regimes surrounding crucial lines of business such as terrorism cover, the Insurance Times broker clinic was told in Manchester last week.
Using a case study of one of ACE's multinational clients, the insurer's property underwriter Alison Barrow set out how it had dealt with the different national requirements surrounding terrorism cover.
She said: "Terrorism in the first decade of the 21st century has seen a dramatic increase in high-profile acts, and terrorism has been a big problem for individuals and businesses of all sizes.
"The government responses to this vary widely from territory to territory, and legislation and insurance regulations can change on a daily basis. What's true today might not be true tomorrow."
This particular client, Barrow said, wanted a global insurance programme because it had previously bought terrorism cover on a non-admitted basis and had concerns about whether it was fully compliant with tax and regulatory requirements in all countries.
Certain countries have risk pooling operations in place for terrorism cover, some being compulsory and some optional. The contribution and tax requirements vary widely, but ACE was able to use its global network to ensure the client was fully compliant.
Barrow added that ACE was working with the policyholder to develop its political violence cover in response to the Arab Spring.
"We are taking into account the ongoing situation in the Middle East. Political violence cover takes away some of the uncertainty over the events we are seeing on the news every day. These are incidents that would not be deemed as terrorism, nor would they be covered under a property policy. We are working with our insured on a solution to their exposures in areas such as Saudi Arabia."
In summary, Barrow said: "Our client now has a fully compliant global programme in place for its property and terrorism cover, with the peace of mind that it is meeting all its duties with regard to tax and compliance. It also has the peace of mind that ACE is looking to offer additional covers as threats change, and its business grows."
Ask the audience
No margin for error
"The format of the event was informal but the subject matter was hard-hitting. As Elaine Heyworth highlighted, it is absolutely critical that we get this right: in the current economic climate there is absolutely no margin for error."
Leon Walker, associate, JLT
Clients' concerns are key
"It was good to hear the insurers' global overview, the case study, and to hear what the clients' concerns are, which is the key to being a broker. What was really good was the way the presenters circulated round the room and the fact the ACE representatives could give informed answers to the queries I raised."
Gillian Anderson, vice-president, Marsh FINPRO