Despite departure brokers are confident that Tulloch will have oversight of Aviva's UK GI business in global role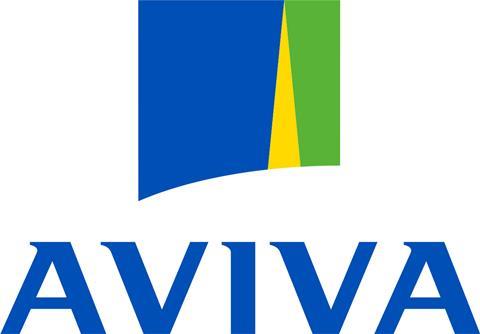 Brokers have praised Maurice Tulloch for his role in revamping Aviva's UK general insurance (GI) business in the wake of the news that Aviva is looking for a new UK GI boss.
Earlier today Insurance Times revealed that Tulloch is moving full time to his other role as Aviva's chairman of global GI.
In the meantime he will carry on as UK GI head until the replacement, who will then report to him, his found.
Brokers contacted by Insurance Times have credited Tulloch for steadying a "slightly rocking ship" and steering Aviva to become a more customer and broker focused insurer.
Broker-focused insurer
Aston Scott executive chairman Peter Blanc said: "He is great to deal with. He always keeps in mind what customers want and what we want to give to our customers.
"He is perfectly willing to challenge the status quo and find better ways of doing things. In Aviva we have seen a real turnaround in terms of relationship and service wise."
Firms have also praised his understanding of the UK broker market. Tulloch was Aviva Canada's chief executive before joining Aviva's UK GI business.
At the time group chief executive Mark Wilson said that Tulloch was a "key architect" behind the performance of Aviva Canada, the insurer's best performing GI division.
Autonet Insurance chief executive Ian Donaldson said: "He is a hugely approachable character, a great listener. He understands broking and the value of the broker distribution channel. He saw us as a partner and as an ally.
"He was also very positive and complimentary of broking and wanted to utilise it more and get closer to brokers."
Replacement
Brokers said that despite Tulloch's departure from the UK GI role they were confident as global GI chairman he would still have oversight of the UK GI business.
Markerstudy commercial director Marty Holman said: "Tulloch has done a really good job there. I'm pleased that he will still be involved in the UK market.
"As far as I'm concerned we are still on a daily basis dealing with Phil Bayles, which we are happy about. With Maurice still involved, for me it is business as usual.
"Had he been going completely, there might have been some questions, but bearing in mind he is still going to be sitting on top of the chain of command along with Mark Wilson, I'm quite happy with it."
When Tulloch joined Aviva's UK and Ireland business in October 2013, Aviva was undergoing a £400m group-wide cost-cutting plan, the insurer was closing 13 of its 30 UK branches, reducing broker agencies, and withdrawing from a number of unprofitable lines.
In 2014 the insurer's UK commercial business had returned to underwriting profit from a loss in 2013.
The company's overall UK GI combined operating ratio (COR) was 94.8% in 2014 - its best performance since 1999.
The improvement has continued since then. In the first nine months of 2015 Aviva reported a COR of 92.8%.