Changes to sales of no claims discount protection cover could force some to stop selling it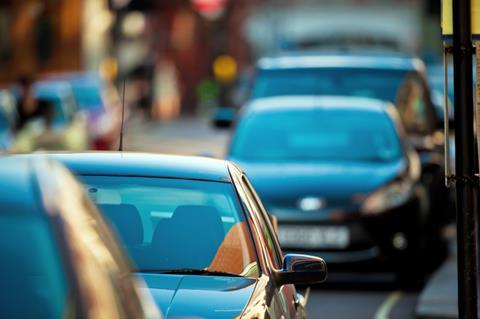 National brokers face spending a third of their entire IT budget on implementing the Competition and Markets Authority's (CMA) plans to change the way no claims bonus protection is sold - or could be forced to ditch no claims protection altogether, senior industry sources have warned, Insurance Times has learned.
As part of its investigation into the private motor market, the CMA was concerned to find that some customers wrongly believed that cover would guarantee their premium would not rise if they made a claim.
To avoid misleading sales practices, it said that insurers and brokers should split out the cost of no claims protection from the core motor policy. It also wants them to explain how rates may change if customers have an accident.
But a senior figure at one of the large national brokers, who asked not to be named, said implementing the recommendation would be "traumatic for our industry".
He said: "We are going to need to change every single platform of our business.
"It will take us a third of our IT effort next year to comply [with these proposals]."
Be Wiser chairman Mark Bower-Dyke said the changes were so fundamental that some brokers may simply stop selling protected no claims bonus cover.
"We as brokers earn little to no return in selling it as part of a [core] policy. If the CMA changes come in then we will simply not offer it. The clients will then get cheaper policies with less cover."
"The problem is every insurer has its own different version of [protected no claims bonus cover]," he said.
"If you have 40 or 50 different insurers with different wordings and policies, you are into hundreds of different versions that you would have to explain to the client."
Failure to comply with the rules could see firms subjected to a court injunction ordering them to comply with the regulations and ultimately fined.
AXA personal lines intermediary managing director Laurent Matras agreed that the variety of the UK motor insurance market made the scale of the changes more taxing for brokers than direct insurers.
"In some cases they have many different products with different scales, rules and values which they'll need to rationalise. Their communication with customers and marketing will have to change as well," he said.
"I don't disagree with the sentiment - AXA champions transparency, and its one element of the customer proposition that's not particularly transparent - but I don't think the CMA has measured the implications from an operations point of view on cost and process."
Time is running out
The tight time frame brokers are facing has also come under fire.
The final rules and deadlines for compliance will be published early next year and could require brokers to be ready to provide the extra information by August.
Biba executive director Graeme Trudgill its members are worried by the proposals and the time constraints for implementation.
"Our members think [the deadline] is too tight and would like to have more time," he said. "The software houses have had a lot on their plate with agenda changes, Flood Re, My Licence and now, there is potentially something else here.
The national broking source said: "The CMA has said this will be simple to implement without actually asking anyone.
"The industry also has no chance of getting it implemented in time for the deadlines that the CMA is talking about."
To find out more, Competition and Markets Authority (CMA) inquiry director Andrew Wright will be speaking at the Broking in the Motor Revolution event at in London on November 11. Click here for details.
What is protected no claims bonus?
Protected no claims bonus cover is sold as part of a core motor policy, and guarantees the discount on the underlying premium that the policyholder has accrued as a result of not making any claims over a number of years.
Some consumers wrongly believe that cover means their premium will not increase in the event of a claim, leading the CMA to conclude that the policy was not being sold correctly and could be considered misleading.