FSCS's 18% reduction in levy to £57m, believed to be because of a fall in size of payment protection insurance claims, comes after a tenfold hike over two years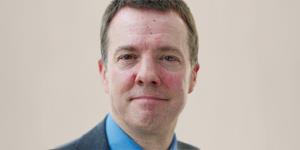 Brokers expressed relief this week after the Financial Services Compensation Scheme (FSCS) announced an 18% cut in its 2012/13 levy. But brokers still complained the charges were too high.
The move comes as the FSA revealed it would split internally in April to prepare for the incoming Prudential Regulation Authority and Financial Conduct Authority to take over its role next year.
The FSCS levy for general insurance mediation will total £57m for the coming financial year, compared to £69.5m for the 2011/12 year. The FSCS has not explained the reason for the drop.
But brokers argue that the FSCS levy is still too high, having risen almost tenfold in two years. IIB figures show that a broker earning £1m a year will have paid £1,649 in 2011/12 compared to just £175 in 2009/10.
A typical broker with a £250,000 turnover would save around £500 in FSCS fees under the suggested new system. Ataraxia chief executive Stuart Randall said: "Any reduction will be welcome but we are paying far too much, period."
'It's good news for brokers on the face of it, but only a glimmer. It focuses the mind on just how unfair it is'

Steve White, Biba
Compliance expert Branko Bjelobaba said the reduced levy was still making brokers pay unfairly. "It's still too high, even if they aren't going to see massive increases," he said. "Over the last few years, it's gone up astronomically. They are still paying for failures that they can in no way be held responsible for."
The levy change is laid out in an FSCS budget consultation paper. The unit will announce its final levy for 2012/13 at the end of March, when the changes may alter again.
One reason for the drop could be that the average size of payment protection insurance (PPI) claim is falling, Biba head of compliance and training Steve White said.
When customers are unable to claim back PPI from insolvent credit brokers, the bill is picked up by the FSCS and charged to brokers in the form of the levy.
White said: "It's good news for brokers on the face of it, but only a glimmer," he said. "Every time there's a levy it focuses the mind on just how unfair it is." But he pointed out that the FSCS's proposed levy last year fell after the consultation.
Wimslow Financial Services left a trail of £50m in PPI claims when it went out of business last May. This year, the FSCS expects another 5,000 successful PPI claims from insurance intermediaries. It estimates it will have completed around 12,800 claims by the end of this financial year, but expects that figure to hit around 17,850 by the end of next year.
The funding of the FSCS is being overhauled this year, but the details have not been released. The FSA requires its own separate funding and plans to charge £24.2m for the general insurance mediation block this financial year, down from £24.9m last year. This block also includes firms such as mortgage brokers and mobile phone retailers.
The average levy for all financial firms would rise by 15.6% for the period, to £578.4m from £500.5m the year before.
On the FSA's funding requirements, White said: "They are talking about a slight reduction for general insurance mediation, so you could say we are grateful for small mercies."
The overall increase will pay for the FSA's division, IT upgrades and tackling its goals for this year.
From April all insurers, banks, building societies and large investment firms will have two groups of supervisors, one for prudential and one for conduct. All other financial firms, including insurance brokers, will have only conduct supervisors.
Talking points …
● The ABI has hit out at the "massive" 36.7% increase in the FSA levy to £40.1m, saying that insurers are already facing huge bills for Solvency II, the retail distribution review and gender risk pricing. Is the extra bill justified?
● The way the FSCS works out its funding is being reviewed, though the industry is still in the dark about any changes. What would be the best and worse outcomes of any changes?