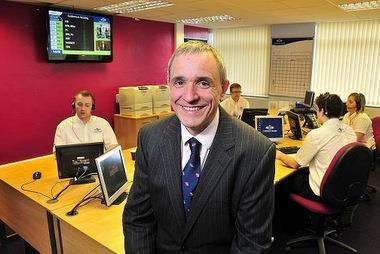 Specialist motorbike broker Carole Nash has agreed to buy Ageas Retail's motorcycle insurance books of business for an undisclosed sum.
The books comprise around 20,000 policies, accounting for roughly 1% of the insured vehicles in the UK motorcycle market. This adds to the 25% share of insured vehicles that Carole Nash already manages.
Carole Nash chief executive David Newman said that the deal bolsters Carole Nash's leading position in the UK motorcycle market, and that the company is on the lookout for more similar deals.
Newman told Insurance Times: "This [deal] takes us a little higher and consolidates our number one position.
"We are always interested in talking to anyone that might have a book of business for motorcycle, classic car or specialist vehicle."
Ageas Retail is the broking division of insurance group Ageas UK. From 1 June, the motorbike books for Ageas Retail brands Express, Kwik Fit Insurance and Green Insurance will transfer to Carole Nash.
The 20,000 new policies that Carole Nash is taking on will remain under the Express Insurance Services brand to ensure a smooth transition for customers.
The Express brand will be used because most of the policies transferring to Carole Nash were written under that name.
Carole Nash will continue to use the same panel of insurers that Ageas Retail used for the business, and will also add some insurers from its own panel. Newman said.
He added: "We are delighted with the deal and we will do the best job we can for Express customers.
Ageas Retail chief executive Ant Middle said: "The decision to sell our bike book was not taken lightly, but reflects our desire to focus on our core brands and markets where we add value for our customers.
"Our priority is to ensure we continue to meet our customer needs with the best possible proposition for them. We're confident that through Carole Nash, customers will benefit from their specialist expertise, giving them the peace of mind and protection they need."