Judge rules that while taxi driver's part in scam is 'unclear', his claim is not genuine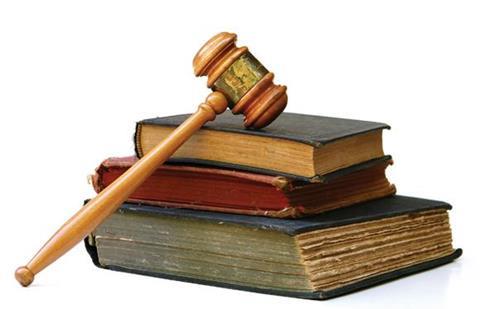 A Worcester taxi driver who claimed to have been badly injured in a road accident will go without a penny in compensation after a judge found he was implicated in a 'cash for crash' fraud.
Mahmood Hussain, 37, insisted he was driving three passengers down Timberline Avenue on the evening of 21 February 2010 when a goatee-bearded driver ploughed into him.
The cabbie, who said he suffered serious injuries which still caused him pain, claimed the driver gave his name as Richard Jones and a home address in Timberline Avenue.
Hussain claimed £15,000 in damages but Acromas Insurance – with whom a Mr R Jones had taken out a policy on the day of the alleged accident – challenged the claim.
Case heads to court
Hussain's claim collapsed at Worcester County Court in December when Judge Daniel Pearce-Higgins QC found that the mysterious Jones, who could not be traced, had never existed and that the accident probably never happened.
In yesterday's London Civil Appeal Court hearing, the the cab driver's barrister, David Boyle, attacked the County Court judge's conclusions as "perverse", insisting that Hussain was entirely innocent.
Even if there was foul play, Boyle insisted that Hussain was merely "a patsy" who had paid a heavy price for the deceit of others.
He had given a detailed description of Jones and, if necessary, his lawyers should have been given the opportunity to knock on the doors of all the 43 'Mr R Jones' listed in Worcester to prove that the bearded motorist existed, he argued.
But Lord Justice Floyd was unconvinced and refused Hussain permission to appeal.
The evidence
The judge pointed out that the cab driver had said he was carrying his passengers home after a footbal match – although it was a winter evening and dark by the time of the alleged crash.
None of the three passengers – all of whom were known to Hussain – had come forward to support him in court, and there was expert engineering evidence that the damage to his car was inconsistent with his account of the accident, he added.
Despite the barrister's pleas that the cab driver had been wrongly condemned, the judge said his appeal faced "insuperable difficulties" and stood "no reasonable prospect of success".
Judgment
In his original decision last year, Judge Pearce-Higgins said all efforts to trace the driver had failed, and concluded: "I am satisfied that Mr Jones does not exist."
He added: "I am satisfied that he [Hussain] has been drawn into this conspiracy as a potential beneficiary, but in precisely what way I am not sure …
"The extent of his involvement in the conspiracy is not entirely clear but, for present purposes, I am satisfied, on balance … that there was not a genuine accident by Mr Hussain and it is not a genuine claim."