Onus is switched to individuals to prove that payment was not made for referrals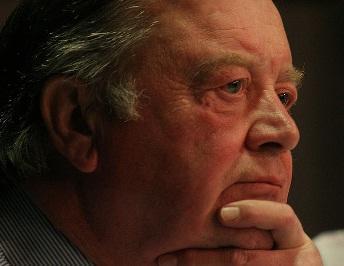 Justice secretary Ken Clarke has closed a loophole that undermined earlier attempts to ban referral fees.
Last week, Clarke fulfilled the government's pledge to curb the practice by tabling an amendment to the Legal Aid, Sentencing and Punishment of Offenders Bill.
Enforcement of the pre-2004 referral fee ban was difficult because regulators had to prove that payments were made for referral fees. The clause tabled last week switches the responsibility onto the individual who has paid or received the fee.
Solicitors DAC Beachcroft LLP head of strategic litigation Andrew Parker said: "The onus is on the person who is in breach [of the ban] to demonstrate that it was not for a referral fee but some other valid reason. This gets round the problems of enforcing a ban."
The bill also confirms that paying and receiving referral fees will become a civil rather than a criminal offence.
The Claims Standards Council (CSC) threatened this week to seek a judicial review of the proposed ban once it becomes legislation.
The CSC's solicitor has written to the Treasury Solicitor, arguing that the ban would be unlawful. Its letter claims the government has not consulted on or given any reasons to justify the proposed ban and has ignored the findings of its own advisory body, the Legal Services Board.
CSC chairman Darren Werth said: "A ban would be unlawful, procedurally unfair, irrational and disproportionate. Proceeding with a ban would fly in the face of the government's own policies on reducing regulation of business."
But figures seen by Insurance Times show little public support for retaining referral fees. A survey by market research company Consumer Intelligence shows that just 1.1% of those polled disagreed with a ban, while 59.5% strongly agreed with it.
Of those individuals surveyed who had been contacted by a lawyer or claims management company, 84% disagreed that the firm in question had their 'best interest at heart'. Two-thirds were unhappy with being contacted by the firm in question.
Of those contacted, 19% had subsequently lodged a claim, a third of those admitting that they would not have done so otherwise.
Former justice secretary Jack Straw, whose campaign against referral fees sparked the government's move, said: "These important new figures obtained by Insurance Times underline one of the central arguments I have been making, namely that referral fees are neither in the public interest, nor are they supported by the majority of law abiding motorists."
He welcomed the implementation of the ban.
We say …
● The government's move to push ahead with its pledge to ban referral fees, while expected, will be met with industry-wide relief. Ditto placing the onus on those who have received fees to prove that they are not flouting the ban.
● Some are concerned that ministers have not yet published proposals on cutting fixed fees to lawyers, a vital concomitant to any referral fee ban. However, this can be resolved by regulation, so should not be a concern.