It pays to know an organisation's insurance buyer – and what they expect from a broker or insurer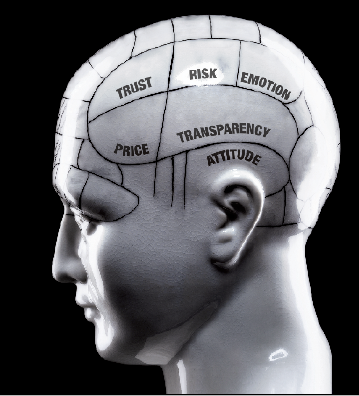 Insurance buyers in the mid-market are usually the managing director or financial director of a company. "This is the general rule," says Towergate broking director Paul Williams.
A larger company might have a professional risk manager, or delegate the job to a human resources professional. And a manufacturer operating potentially dangerous machinery may employ a health and safety manager. Whatever the situation, mid-market insurance buyers are almost always people with a professional qualification.
In medium-sized enterprises, job roles blur, so that the buying decision is influenced by more than one person. Aviva head of commercial mid-market underwriting Chris Hill says: "We tend to find that two or three people are making the decision because roles overlap."
Clued up about risk management
While some see insurance as a grudge purchase, others are clued up about risk management. However, understanding of business interruption is still lacking. Allianz Commercial property and risk control manager Catherine Dixon says:
"People estimate the losses too low. It may take 12 months to re-open a flooded factory, but if customers have gone elsewhere it could take far longer to return to profit."
Mid-market insurance buyers expect providers to know their sector inside out. Giles regional managing director Sean Finnegan says: "They like a broker to get under the skin of their business, including what it does and how, the culture of the business, the business plan and the company's ambitions."
Adds Hill: "You could have two companies that export, one to China and the other to Europe. The timeline for getting goods from London to Shanghai against London to France is very different, so need different solutions."
Venturing overseas
The weak UK economy is encouraging more mid-market companies to venture overseas, creating demand for new cover. Finnegan says: "Almost all of our mid-market clients are looking at opportunities to trade abroad or even moving operations overseas, so you need to do mini global programmes."
Clients want personal attention too. Three-way meetings between client, broker and insurer help. Says Hill: "Mid-market companies like their insurers to visit a few times a year - that makes a difference."
Buyers are sensitive to price, especially in the UK's weak economy, says Finnegan. "They are looking for the best price. They hold beauty parades to select brokers and they do price exercises."
Tailored products
Bespoke products are still expected, however. Hill says: "You need to tailor underwriting and products to each customer, which is challenging because of the sheer diversity of the market." This is especially challenging considering that mid-market clients bring in relatively modest premiums of, for example, £250,000 a year.
But the market's diversity means that it remains attractive because of its scope for "proper pricing", says Dixon. "You can still apply underwriting techniques."
Who are the buyers?
● Administrative manager
● Chartered accountant
● Financial controller
● General manager
● Health and safety manager
● Human resources manager
● Risk management professional
● Surveyor