Aviva group chief executive Mark Wilson said the Competition and Markets Authority probe into the private motor insurance market did not have the right scope to be able to deal with inflated claims costs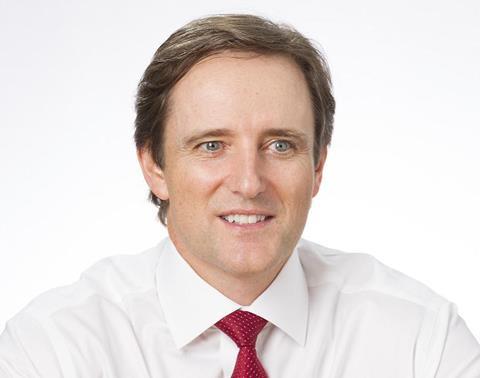 The Competition and Markets Authority (CMA) probe into the private motor insurance market "had a flat tyre before it hit the road", according to Aviva group chief executive Mark Wilson.
Writing in the Telegraph, Wilson said the initial remit for the CMA investigation had been too restrictive.
"The review failed to grasp the key issues affecting UK motorists," he wrote. "If we look at the major challenges facing the market – whiplash claims, fraud and escalating legal costs, to name a few – the scope of the investigation was inadequate. This led the CMA to ineffective remedies, some of which it discovered it did not have the authority to implement; inevitably the UK's motorists were left feeling underwhelmed.
"I believe the CMA should have been able to review the motor claims process as a whole, a system of spiralling costs that prioritises financial compensation and encourages exaggerated and opportunistic personal injury claims."
Instead, Wilson wrote, the CMA remedies had amounted to little real change and would lead to insurers continuing to face unnecessarily high costs.
"The CMA missed the chance to tackle the fundamental issues affecting UK motorists and the market – with its millions of pounds of unnecessary costs – rolls forward," he wrote.
Wilson also took the opportunity to promote proposals put forward by Aviva in July to reform the motor insurance market, including a full referral fee ban – something the CMA opted against.
"Aviva will continue to make the case for change," Wilson wrote. "We are building cross-industry consensus. Customers, brokers and insurers want to see the cost of motor insurance reduced.
"The CMA had an opportunity to fix the system and it didn't. The responsibility now passes to insurers and the government. We cannot afford to waste more time talking about the problems instead of tackling them. Now is the time to overhaul the system to put motorists' interests first."
Join the debate in our new LinkedIn specialist discussion forums