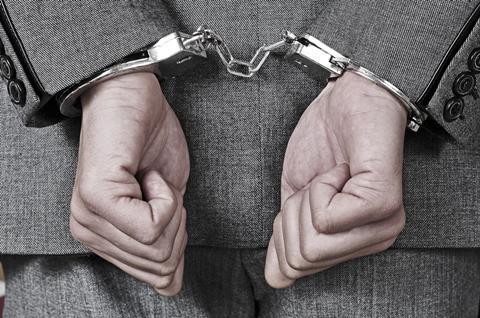 The Ministry of Justice's Claims Management Regulation Unit (CMRU) has raided two claims management firms and fined a third £315,000.
CMRU investigators teamed up with the police to raid two firms – one in Swansea and one in Birmingham – that it said were suspected of "making thousands of nuisance calls and ripping off hundreds of vulnerable people".
Police arrested five people in the raid on 19 April at the Swansea firm, which had been operating illegally without a licence. CMRU said the company is believed to have "conned the public out of hundreds of thousands of pounds through misleading marketing calls", taking one-off payments in excess of £500 from vulnerable customers.
In the Birmingham raid on 26 April, officers seized computer equipment and documents for further investigation.
Head of claims management regulation Kevin Rousell said: "We have taken swift and decisive action to tackle these sham firms. Our intelligence suggested that these people wanted to defraud the public and cause misery."
Allianz Insurance head of motor claims Tony Newman said: "We welcome this crackdown on rogue claims management companies by the CMRU.
"For too long these companies have attempted to operate outside the law, using aggressive cold-calling and phishing tactics to obtain customer information. Their sole purpose is to encourage claims to generate income; sometimes by any means."
£315,000 fine
As well as the raids, the CMRU has also fined Bournemouth-based claims management company Elkador Finance £315,000 for "serious breaches" of the regulator's rules of conduct. The fine follows an investigation that started on 20 May 2015.
The regulator said Elkador failed to prove claimant data was legally obtained.
The fine brings the total of penalties issued by the CMRU to more than £2m.