PIB chief executive Brendan McManus and chief of finance Ryan Brown defend consolidator model against attacks of independent brokers
Bosses at PIB have defended their model amid some doubts from independent brokers questioning whether selling up to a consolidator is the right option.
In the midst of a wave of independent broker acquisitions, this month across the industry, PIB's chief executive Brendan McManus and chief of finance Ryan Brown said the investment they put into all their businesses ensures all parties and the client is better off.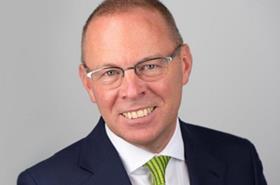 Brendan McManus says PIB can unlock value and be a happy home for brokers
Independent brokers earlier this month stated the interference of a bigger group and a fear of losing their personal touch were among reasons why they resisted consolidation.
The revelation exclusively revealed by Insurance Times that Aviva had decided to stop dealing with GRP-owned Alan & Thomas over chasing greater commission might serve as a further warning of what a consolidator can do to a broker-insurer relationship.
But at PIB McManus says all management at consolidated firms is left in place and freed up to grow their business, with their key focus on encouraging collaboration with colleagues across the group.
The group can assist in aiding vendors to exit over a period of time and also enable second tier management to develop their careers.
He says that independent brokers should embrace the idea of consolidation over joining a network of independent brokers, as a network is "unlikely to invest, unlikely to be able to assist with an exit for managers and the nature of independent business would essentially prevent collaboration no matter how great the intentions of those involved."
He added: "All independent insurance brokers essentially have trapped value in their business which eventually they will want to realise.
"The key is to understand the culture of the buyer and research and reference how they are seen by previous sellers, by the insurance market in general and by their advisors.
"Check out what their own personal and corporate plans are for the future. Work on the basis of 'no surprises' and then there won't be any."
More PIB acquisitions lined up
McManus says consolidation has always been a part of the industry and that he doesn't think the pace of acquisitions has changed much over the last 10 years. "It's been a feature of our industry for decades and will probably be so for decades to come," he says.
Moving forward Brown described the start of 2018 as "exceptional" for PIB and that there were "a number of exciting acquisitions in the pipeline along with some high-quality individuals and teams".
Based on current figures, he said PIB should end the year generating revenues of c.£100m and control more than £500m GWP.
And Brown added: "I expect us to take huge strides forward again this year and believe that we've only scratched the surface of what we're capable of as a group.
"We will remain focused, continue the hard work that we've all put in and most importantly continue to collaborate with each other to the benefit of our clients and the group.
"It is the sheer hard work and effort of our people that has helped get us to the place where we are today, and that will continue to drive the group forward."
Subscribers read more
Consolidation the McManus Way - exclusive interview
C