The FSA's announcement that it plans to get tough on add-ons was short on detail. What does it means for brokers? Here we fill in some of the gaps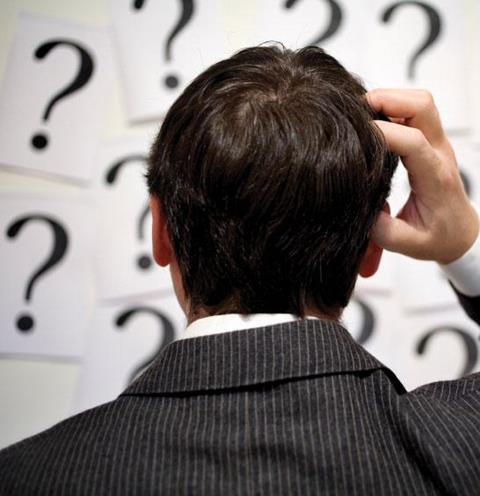 The Financial Services Authority (FSA) is well into its final days: found unfit for purpose during the financial crisis, next year it will split into the Prudential Regulation Authority, which will regulate banks, and Financial Conduct Authority (FCA), which will focus on consumer protection.
However, that does not mean that the insurance industry can expect any respite in 2012. In its final business plan, the FSA confirmed its determination to crack down on the sale of add-on products, which can be almost anything from legal expenses to breakdown cover, that many brokers sell to boost what would otherwise be low-margin sales.
In the next 12-to-18 months the FSA has vowed to get tough: "We will be more willing to make our commitment to earlier intervention a reality where we see potential risks to consumer detriment crystallising. We will intervene where we see unsuitable products with a high probability of being mis-sold, as well as where we see firms with poor standards of product design or sales processes."
However, this leaves a number of questions that brokers want to see answered.
Is this just talk, or is the FSA really getting serious over these products?
The final year of the FSA will see it operate in a way that shadows the incoming structure – meaning resources will be poured into consumer protection. The FCA will want early scalps and those selling inadequate ancillary products will be easy targets.
In the FSA's recent Retail Conduct Risk Outlook the FSA named add-ons as an "emerging risk" and made the clampdown on the mis-selling of these products one of its four main issues for reform in general insurance. The report argued that consumers were often focused on the primary sale and "may not understand the overall cost and value of the add-on to them".
Why now?
The FSA had focused on areas where other types of businesses, like banks selling travel insurance with current accounts, were offering insurance protection on top of the basic service. On looking at this, the regulator believed it found that some brokers were performing the same trick of attempting to boost revenues, even going so far as to claim that some add-ons were what had historically been found in a standard policy.
The regulator felt that there was a risk that staff were incentivised or possibly even pressured into selling the add-on without explaining that it was an optional extra. An FSA source claimed that it had been "seeing more of this" over the past few years, as brokers looked to increase their margins as the price of standard policies fell in the wake of the credit crunch.
How much are brokers making from add-ons?
Difficult to say, as this depends on the broker and the product. However, Insurance Times found in 2010 that revenue from motor legal could be as high as 95% – £24 of a policy that costs around £25 – and up to 80% from a substitute vehicle.
So, what products are most at risk?
The FSA has been vague on this, though has said it will look at products that "replicate other existing rights or free services". Steve White, head of compliance and training at the British Insurance Brokers' Association (Biba), singles out mobile phone insurance: "You can just notify the phone company if your mobile has been stolen and they'll put a block on calls – which makes you ask 'What does the insurance cover?'".
White adds that the problems will generally be found in the secondary market with non-specialist brokers, who regularly refer customers to what could kindly be described as 'boutique' products like loss of keys insurance. More generally for brokers, it will be any product where there has not been sufficient documentation on the purpose of the product, meaning that there will have to be heavily detailed demands and needs statements sold with every add-on.
Shouldn't any broker worth their salt be properly explaining their products anyway?
Yes and many brokers do not seem unduly concerned. Ashwin Mistry, chairman at Brokerbility, says that "mid-market brokers don't delve into these kind of add-on products that aren't C1 compliant" as they are not scratching around for extras to survive. "Maybe the odd one or two will be hit," he says. "But this will only be a very small part of their overall premiums." However, he does concede that the smaller end of the market could suffer badly.
Surely there must be practical issues to consider?
Absolutely. Tony Gibbs, sales director at London and Reading-based Macbeth points out that the changes could see an additional five-to-10 minutes on the processing of every add-on policy: "It's a time thing. We need to make sure that staff are 100% sure that the add-on is needed, that they send out the appropriate demands and needs documents and all the key facts, when before it might have gone under the radar."
Gibbs points out that insurers are "definitely tightening up" on ensuring that the customer has sufficient documentation so that they can't possibly complain that the policy was mis-sold. Though it is not clear what the penalties could be for mis-selling, the FSA's tone suggest they are likely to be severe and of consequence to any broker's balance sheet.
So is the crackdown a good thing?
Most think so. Biba's White believes it will make the secondary market reach the standards of the primary brokers. Even though Gibbs thinks the time burden will undoubtedly be "a pain", he concedes that it is "something that has got to be done". More importantly, the extra information that will have to be supplied to customers to ensure that a broker is fully compliant should highlight just what benefits there are with the better ancillary policies.
"It's good from a client's point-of-view as they can see that they really are getting something for their money," he says. Perhaps just as significantly, this might even encourage customers to renew add-on policies that they might just have dropped – and later regretted – as finances become tighter in a stagnant economy.