Zurich told best option would be to drop RSA deal and give cash back to shareholders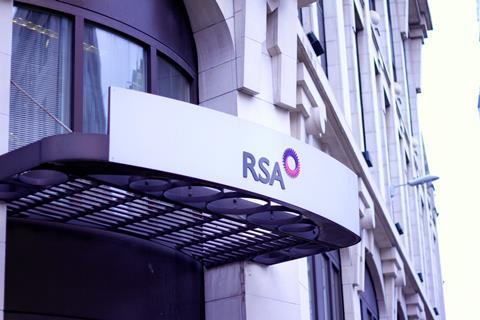 Zurich is coming under increasing pressure to drop the idea of bidding for RSA as doubts grow over the benefits of a deal.
Analysts at industry respected bank Berenberg say Zurich would be better off returning the money to shareholders instead of splashing out on RSA.
Berenberg, which previously supported the deal, says Zurich has three options – buy RSA and keep all of its businesses; buy RSA but sell its Scandinavian operation and return the proceeds to shareholders; or, finally, scrap the RSA deal and return excess cash to shareholders.
Analysts said buying RSA and keeping all of its overseas operations would be the worst option.
"We agree that there could be some (likely modest) upside to this figure given the material overlap between the companies in the UK, Canada, Latin America and Ireland. However, insurance mergers and acquisitions rarely deliver material synergies as the cost of integration tends to outweigh the benefits," the team of analysts led by Peter Eliot said.
Berenberg said Zurich's record of running personal lines operations is "patchy at best". RSA Scandinavia's best business is personal lines, and it would make sense for Zurich to spin it off if the deal goes ahead.
Analysts said the best option was to abandon RSA acquisition plans and instead return an estimated £3bn cash to shareholders.
Berenberg joins Canaccord in doubting the deal.
Canaccord analyst Ben Cohen said earlier this week: "The strategic logic behind Zurich's potential offer for RSA is questionable, even though the financial logic is sound."
"We remain to be convinced of the strategic logic of an RSA bid, particularly the increased exposure to the competitive and cyclical UK market, and the liabilities that sit in the UK," Cohen said in the note, referring to long-tail environmental liabilities and the RSA's pension fund shortfall.
"There is still a lot that management needs to prove on delivery of its own targets. Since then, industry consolidation in the US has picked up, and it is not at all clear how Zurich will respond in its largest general insurance market – RSA certainly would not help."