Shake-up scraps national networks for individual product lines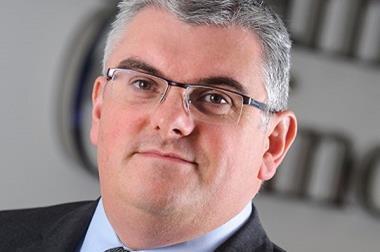 Cunningham Lindsey has revamped its loss adjusting services team's regional management structure.
Under the new structure, the company's different product line teams will be organised regionally. Regional directors will coordinate and manage the full range of product lines across all the offices within their area.
Before the shake-up Cunningham Lindsey's major and complex loss, PCS and commercial loss adjusters were organised by individual product lines, each of which had its own individual national network.
Unveiling the shake-up, the company said it was designed to create deeper local relationships with insurers and brokers across all UK regions.
The loss adjusting services will be broken down into three regional teams. The London and south east team will be headed by Allister Jupp, the midlands and south west by Mike McLean and the north by Steve Williams.
Neil Gibson, the company's national loss adjusting services director (pictured), said: "In many ways, we're going back to the future. We're embracing traditional loss adjusting values - skilled loss adjusting expertise, delivered through a regional branch network, by individual specialists who know the area and have established local relationships with key insurers and brokers.
"Under this new structure we will manage major losses and lower value commercial claims, as well as domestic major loss and high net worth work. We've maintained our national network of specialist Major & Complex Loss (MCL) adjusters, but with greater freedom to react to customer, insurer and broker requirements on a local level. Our adjusters are also supported by on-site video reporting - easily viewed anywhere and on any device. This technology takes time and distance out of the process and liberates the way we work - it really is the future of smart loss adjusting.
"Our new regional management structure underlines our commitment to our iCare customer service improvement strategy, whereby we'll make every change necessary to deliver a great customer experience."