A quick-thinking motorist helped Admiral block a false damage and injury claim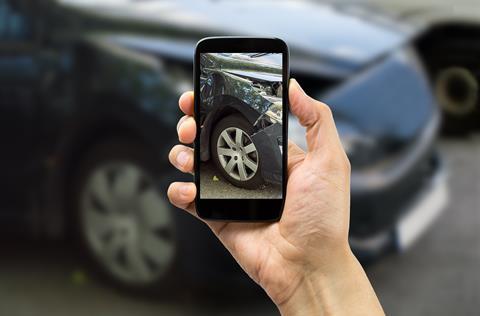 Quick thinking by a customer helped insurer Admiral throw out a false motor damage and whiplash claim, recover costs and get a court ruling of fundamental dishonesty against the claimant.
Admiral's customer was sharp enough to take pictures of the two cars after colliding with the rear of the claimant's car in stop-start traffic. Admiral also inspected the claimant's vehicle, which it said showed no damage.
But the third party put in a claim for about £1,000 worth of damage to her car backed up by an engineer's report.
She also submitted a claim for whiplash that she said persisted for months and was backed up by a medico-legal expert.
Admiral said its customer could not accept that such a minor collision could have caused injury.
At court, the judge accepted that there had been contact between the vehicles, but rejected the claim that any damage or injury had been caused. The claim was rejected in full. The third party was found to be fundamentally dishonest, and was ordered to pay Admiral's customer's costs of £6,438.
Admiral Head of Claims, Lorna Connelly, commented, "We are understandably delighted with a further success like this. This is a case where the third party involved brazenly lied about the cause of their injuries, putting our customer through undue stress and inconvenience, so we were determined to prove they were fundamentally dishonest.
"We hope it sends a reminder that a dishonest individual could have a very significant cost liability should they pursue a case against us as the judiciary are willing to make findings of fundamental dishonesty. It will also hopefully make solicitors think twice before bringing these cases to court in the first place."