Former Willis UK chief exec is targeting 1,400 customers and wants to add up to seven insurers to panel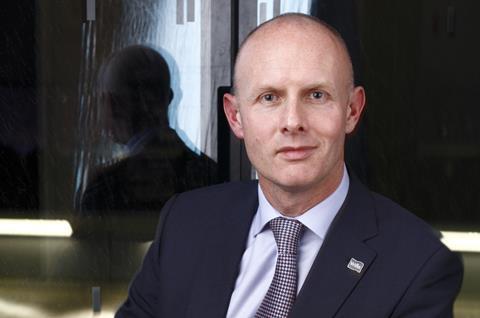 Lichfield broker CGI Insurance Services Group is targeting £15m of gross written premium (GWP) and 1,400 commercial customers over the next four years from its broking joint venture with accounting firm Baldwins.
CGI's commercial director, former RSA and Willis executive Dan Wilkinson, told Insurance Times that the joint venture, Baldwins Insurance Services, acts as an appointed representative of CGI and will cross-sell insurance to Baldwins' 13,000 accounting clients.
Baldwins Insurance was set up 18 months ago and is a subsidiary of the Baldwins group. It currently controls £3m of GWP and has 120 customers, but Wilkinson, who joined CGI in September, is hoping to boost growth at the venture.
The accounting firm services clients from its 13 offices based across Coventry, Nottingham, Staffordshire and Wolverhampton.
Wilkinson said the venture will target clients that typically trade in manufacturing, construction, engineering and heavier waste industries.
It is also looking for up to five insurers to sit on its panel to provide capacity for mid-market clients, while it wants at least two further insurers to write small and medium-sized business insurance.
Wilkinson said Baldwins' strong relationship with its clients would give Baldwins Insurance a good opportunity to cross-sell insurance.
He added: "It is about offering a complete end-to-end professional service and advice for local companies that are growing, that don't necessarily want to be with a national broker, but need more than a high street broker."
Clients with premiums of between £30,000 and £1m will be handled by Wilkinson, Baldwins insurance advisor Steve Faulkner, and Baldwins director Luke Oprych.
For mid-market business ranging from £3,001 to £29,999 Wilkinson said the company is planning to take on new staff to handle the accounts.
Business with smaller premiums of up to £3,000 will be traded over the phone and electronically by the team in the Nottingham office, which is managed by Oprych.
Baldwins Accountants managing director David Baldwin said: "We see opportunities here, as more and more clients are looking for a professional all round service, which is what we are looking to achieve with this venture."
CGI's core insurance broking arm, CGI Insurance Services, controls between £10m and 15m in GWP in the UK.
Wilkinson said CGI and Baldwins would not compete for business because they did not operate in similar markets.
CGI focuses on upper mid-market and corporate business that is typically picked up through referrals.