Chief executive says brokers are complementary - and there is nothing to consolidate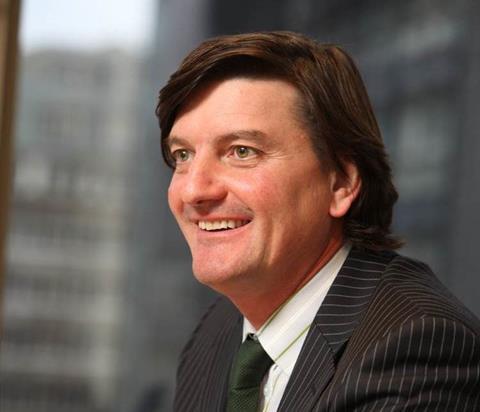 Hyperion's acquisition of RK Harrison will let it "leapfrog" five years, its chief executive David Howden has said.
Hyperion announced this morning that it was in talks to buy RK Harrison (RKH), with the deal expected to complete in the first quarter of next year.
Speaking to Insurance Times this morning, Howden said ongoing market consolidation created an opportunity for a "strong new independent broker to arise".
The enlarged Hyperion will have annual revenues of nearly £400m and close to 3,000 employees in 37 countries. Retail broking in the UK and overseas will account for £190m of its, £135m will come from specialty and reinsurance broking, and the remainder from its £625m gross written premium global managing general agent.
It will be one-third owned by Hyperion's private equity backer General Atlantic with the rest owned by employees. The deal will be part-financed by General Atlantic, which currently owns 30% of Hyperion, with shares issued for RKH's employee shareholders.
Howden said the two companies had talked about a merger for years, and that discussions restarted in the early summer.
The return of Adrian Colosso to the insurance industry as chief executive of Hyperion-owned Howden broking group gave the company a fresh focus on its UK retail strategy, Howden added.
Another catalyst for the timing was the rapid growth of both companies. RKH broke though the £100m revenue barrier for the first time in 2013 after its brokerage grew by more than 24%, while Hyperion grew turnover by 51% to £166.6m last year.
Howden said: "Both businesses are highly ambitious enough to survive and thrive in the next decade and they both recognise they could do that themselves, but if you put the two together, you just leapfrog five years."
'Nothing to consolidate'
Howden said both companies complemented each other culturally - because of their employee-ownership model - and strategically because they overlapped very little.
RK Harrison is strong in high net worth, SME and property, while Hyperion has a good share of the professional indemnity market, he said.
"You have to really search to find anywhere where the businesses are anything else than complementary," Howden added.
Following the acquisition, Hyperion will have 11 offices in the UK and Howden said it would ramp up its activity from this base. He stressed the new company would look to grow and employ more staff rather than cut jobs.
"This isn't about cost savings or merging business and cutting costs. This is about growth. We are completely different to others who do this to consolidate. There's nothing to consolidate."
Howden said insurers would see a strong independent broker that was focused on client development and not just looking to "churn business".