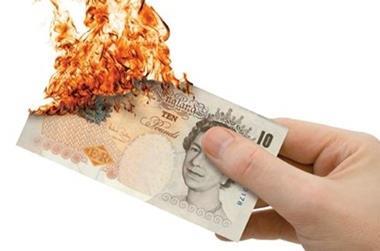 A slow down in premiums in the first quarter of 2016 will hit motor insurer profits as prior year reserve releases from the highly profitable 2011-2013 period come to an end, analysts from investment bank Macquarie have said.
Yesterday, the Confused.com price index showed that prices stalled for the first time in a year after flattening in Q1 2016. This is compared with a 13.5% rise in 2015.
According to Macquarie this indicates that the hard market is slowing, with only limited current year benefit to offset falling prior year profits.
As claims inflation offsets some of the price improvement, much larger price rises will be necessary to offset the decline in prior year reserve releases.
And while claims inflation drove price rises in 2015, this will not continue in 2016.
Macquarie said: "With Ministry of Justice Portal notifications starting to turn in Q4 2015 and Q1 2016 towards deflation, we expect that both prices and claims inflation will stagnate in 2016.
"Therefore, we expect that claims inflation has largely stopped and, as such, price inflation will also cease.
"With stagnant current margins and falling prior year reserve releases from the exceptional 2011-2013 period, we therefore anticipate falling earnings amongst the UK-listed motor Insurers."
A surge in large bodily injury claims from 2014 accident year is also set to hit insurer earnings.
Prior year profits have also reached an unsustainable high as a result, Macquarie warned.
Using figures from UK Motor insurers Direct Line, Saga, Esure and Hastings, Macquarie said releases from 2011-2013 accident years had driven high profitability in 2015.
"Nevertheless, these profits appear to be running low, Macquarie added. "The 2014 accident year has developed negatively. Prior year profits make up a significant amount of the profit before tax.
"We do not believe that these prior year returns are sustainable given that the 2014 accident year has developed negatively. If these profits do indeed fall, then we expect that current year profits will struggle to offset the decline."