Direct Insurance Group hires experienced chief commercial officer as it hones its focus
Direct Insurance Group (DIG) has appointed David Flint (pictured) in the newly created role of chief commercial officer.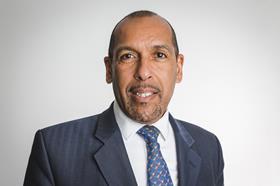 Flint will work at the helm of its wholesale division, Direct Insurance London Market.
Flint has worked in the insurance industry for over 30 years, with significant experience in property & casualty and marine & aviation.
Flint said: "I'm pleased to be taking on this new role at DIG. The business has a clear vision for the future and is determined to ensure that our clients are getting the very best from our team. Creating a new executive committee and team structure is a reflection of that commitment."
DIG chief executive David Bearman added: "With a more focused executive team now in place the business can look to expanding across its chosen markets and maximise the significant opportunities available."