Simmons v Castle ruling could still affect 2012 results, chief executive confirms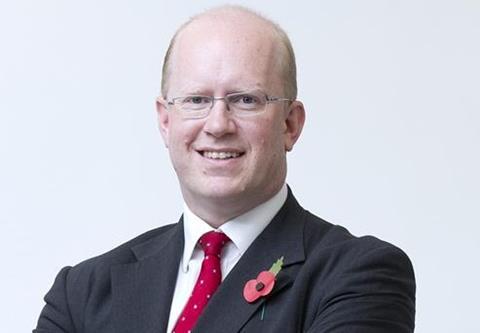 Direct Line Group chief executive Paul Geddes has hailed Direct Line Group's initial public offering (IPO) price of 175p as "sensible" following strong investor demand.
Having made its stock market debut at 183.17p on the London Stock Exchange at 8am this morning, the shares were trading at 185.25p at midday - 6% above the official offer price.
Geddes told Insurance Times: "RBS is pleased and we are pleased with the price. It is very much in the middle of the range we announced. It is a sensible price."
He added: "We are very pleased with how it has gone. The has been good demand from both institutions and retail and nice to see the offer comfortably oversubscribed, which means we can have a very high-quality book."
The chief executive said he is looking forward to focusing more on running the company after the distraction of the IPO.
Geddes said: "The IPO has been taking up quite a lot of our attention for the past few weeks, and we are very keen to get back in the saddle now and focus on the business. That really is the next priority to make sure we deliver for our new investor base."
Simmons v Castle hit
Direct Line received a boost on the eve of its IPO when the Court of Appeal amended its ruling in Simmons vs Castle on the 10% rise in general damages.
The court had previously ruled that the 10% uplift, which is enshrined in the Legal Aid, Sentencing and Punishment of Offenders Act 2012, would apply to all new claims after 1 April 2013. However, the amendment exempts claims where the claimant had entered into a conditional fee arrangement before 1 April and said that the 10% increase, where applied, will be balanced by reductions in legal costs.
In its IPO prospectus. Direct Line had revealed that if the ruling were not amended, its 2012 pre-tax profit could be hitby between £30m and £45m.
However, while welcoming the amendment, Geddes noted that Direct Line is not completely off the hook. He said: "The [ruling] was in the middle of the two potential outcomes we flagged in the prospectus, so it is not that it won't have any impact, but we are pleased to see an outcome that looks sensible."
Geddes declined to quantify the hit Direct Line could face from the 10% damages uplift because the company is entering a quiet period ahead of its third-quarter results. However, he said: "We have put a range out there in the prospectus of what the potential impact would be and we are saying that from what we know now, we think it is going to be better than that."
He added: "We will provide more clarity in the Q3 results."