Biba industry panel says good brokers continue to thrive despite global turmoil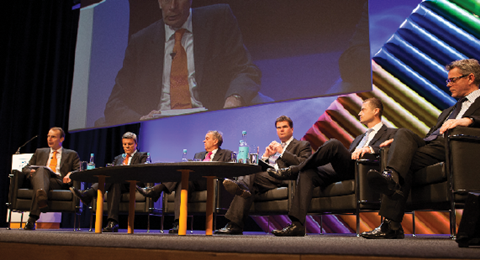 Brokers are powerless to influence or control the current financial crisis, but they should not let it get them down either. This was the message from the broking chief executives speaking at 'Shaping Our Futures: The Industry Perspective' panel at last week's Biba conference.
The broking heads also indicated that there were opportunities for growth, and that mergers and
acquisitions activity would pick up.
Lockton International chief executive Julian James noted that there was a great deal of uncertainty, in particular about the euro. But he added that, despite the global financial crisis, good brokers had continued to thrive.
"Their expertise is needed more in uncertain times than certain times," he said. "What we have found within our own company is that companies tend to buy more insurance when there are uncertain times.
"We are going to go through a period of chaos and, yes, there will be some things that surprise us all, but please don't be pessimistic about our own future."
Bluefin chief executive Stuart Reid suggested brokers should focus on the specialist areas that set them apart from their competitors.
He added that, among new opportunities arising, there was the increasing trend for high-street brand names to sell white-label insurance products.
Many on the panel agreed that the economic challenges would boost merger and acquisition activity as smaller brokers looked to sell up.
Biba chairman and former Towergate chief executive Andy Homer urged brokers, where able, to raise debt to take advantage of the situation. "There are certain assets around that are relatively good value," he said.
But Gallagher International chief David Ross warned against brokers raising debt, arguing that external creditors' interests weren't necessarily aligned with those of the companies they were lending to.