Premium Content: Driver forced to leave home reveals problems with postcode insurance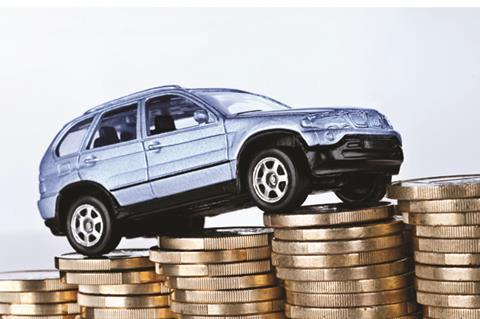 A newly-passed driver in Bradford has admitted he is almost certain to leave home and change postcodes after being quoted an eye-watering £39,000 for car insurance.
Musician Mikey May, 27, who passed his test last week, said that when trying to insure a 1.6l Toyota Corolla, which had been his sister-in-laws grandad's car, said he was quoted a staggering £38,900 premium by one insurance provider.
The cheapest quote came in at £16,835. Car insurance premiums across the nation are at a four-year high.
The revelation comes as a new survey, released by the Motor Insurers' Bureau (MIB), states that one in four 18 to 24 year olds across the UK have considered not taking out car insurance to save money.
May, of Beverley Street, Laisterdyke, said he is now set to move to the Pudsey area to insure a newly-bought car under a Leeds postcode.
"The cheapest quote I got for the Corolla was the £16,000 one," he said, according to Telegraph and Argus, part of the same Newsquest media group as Insurance Times.
"My theory is that it's because there are that many people driving around without insurance already.
"Being a new driver I had expected the price to be high, but not that high, it was unbelievable. I could have bought a Rolls Royce, crashed it, and paid it off.
"I've now bought another car, a Ford Fiesta, but I'm not sure how I'll be able to get it out on the road.
"The prices are just giving companies a licence to print money, it's bang out of order.
"I have to travel for my job, so I need a car.
"I'm 99 per cent sure I'm going to have to move to get a cheaper quote. It's not too far away, but it's a must."
MIB said the attitudes of the young people surveyed were "particularly alarming" when it came to road safety.
It states that uninsured driving is a "serious issue that needs addressing", with around 120 people killed and 29,000 injured by uninsured drivers every year.
Ashton West, chief executive of MIB, said: "We want to avoid millennials regretting their decisions, particularly when it comes to taking a risk on car insurance. Our aim is to get young people talking to each other about the serious issue of uninsured driving.
Commenting on the MIB survey, Neil Greig, director of policy and research at IAM Roadsmart, said: "Given the rising cost of insurance for young men and recent increases in Insurance Premium Tax I am worried, but not wholly surprised, by these results.
"There is no excuse for deliberately breaking the law on insurance and our members do support tougher penalties. "There is little evidence however that simply increasing fines and bans will work in reducing deliberate evasion.
"We need to see joined up enforcement, more ANPR cameras, and adequate traffic police around to enforce the law. "Insurance Premium tax remains a tax on the law-abiding, and we do not see any case for further increases which affect young drivers unfairly."
According to figures released by the AA in April, average insurance premiums across Yorkshire increased by 0.8 per cent from the last quarter of 2016 to the first quarter of this year, with an average fee of £702.78.
The rate for 17 to 22 year olds rose by 1.2 per cent, with an average price of £1,327.17 for women, and £1,628.62 for men.
An AA spokesman said: "The AA fears that young drivers – most adversely affected by premium increases – may attempt to resort to illegal ways to drive, such as not taking out insurance at all or persuading a parent to 'front' a policy for them.
"Both strategies run the risk of both losing considerable sums of money in the event of a crash, as well as possible prosecution.
"It is calling on the government to help the industry find ways of helping young drivers start driving safely, responsibly, and affordably."
John Mezaros, a driving instructor for the AA in Bradford, said he was "not surprised" by the figure highlighted in the MIB survey.
"There's too much of it going on, but it's a postcode lottery," he said.
"You can get a quote of £500 in Bingley that will cost you £2,500 in Manningham, and it's the same car.
"It's ridiculous, but that's the way it is. You see people pass a test and even if they buy an old car, it can cost them eight times that amount to insure it. There's no logic in that."