Bank of England deputy governor tells of frustration over complexity of regulation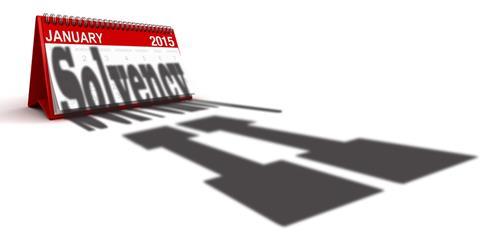 For Insurance Times's 'we say', click here.
The European Commission has come out fighting in defence of Solvency II ahead of a crucial vote this week that should give a clear idea of the implementation date.
The Commission, reacting to a barrage of criticism coming from insurers and politicians, which even included prime minister David Cameron labelling Solvency II as "ill thought-out", leapt to its defence.
The Commission said in a statement: "What we want to achieve with Solvency II is simple: good risk management and greater protection for policyholders. Ultimately, it's taxpayers who will benefit too. And because we have a secure and sound framework, the EU will be a more attractive place for insurers."
"Suggesting the Americans are doing nothing in this area is false,"
it added. "Remember that the old American system gave us AIG. The US is also now regulating its insurance companies better, drawing the right lessons from the crisis."
"There are a few issues that indeed remain to be solved," it conceded. "But they should not be exaggerated. And we count on all parties involved, including Prudential, to work constructively in order to find suitable solutions to them. It's up to member states and the European Parliament to conclude negotiations now. But there is no need for alarm."
The latest critics of Solvency II include Prudential, which said this month it may consider leaving London for Hong Kong as a result of the new rules forcing it to hold extra capital against its US operation, Jackson Life.
The Bank of England's deputy governor Paul Tucker expressed his dismay at the cost and complexity of complying with Solvency II in a speech at the ABI last week.
And Legal & General's outgoing chief executive Tim Breedon added that UK insurers were becoming increasingly frustrated at the new capital rules proposals.
All this dissent forms the backdrop to a crucial vote expected to take place on Wednesday 21 March.
The vote by the Parliament's Economic and Monetary Affairs Committee (ECON) was set to decide a number of key points such as the implementation date, which according to the European insurance trade body, Eiopa, needs to be resolved as matter of urgency.
The vote could also clarify the issue of equivalence, an agreement that another country's regulation is up to the Solvency II standard. The US is currently not included in equivalence, meaning insurers based in Europe would have to hold more capital at group level against their US operations.
For the composite insurers, such as Aviva, there is also likely to be debate on matching premiums. The matching premium refers to whether insurers will be able to adjust the discount rate to reflect the risks being run on long-term insurance products such as annuities. Dropping it would have a serious impact on some insurers'
ability to provide long-term products and on their investment portfolios.
Finally, there may also be changes to the standard formula, a framework for those that don't have an internal model to match capital against liabilities.
Once the vote is passed, as expected, there will be a three-way discussion between the European Commission, the European Council and the European Parliament, leading to publication of the Omnibus II amendments. A consultation on Level 2 of Solvency II is then expected to follow before the rubber-stamping vote in the European Parliament, expected to be on 2 July.
PricewaterhouseCoopers global Solvency II leader Paul Clarke said that the industry's lobbying had paid off with the European Parliament heeding the importance of maintaining the matching premium.
"It is a great relief that the matching premium looks set to be included in the Parliament's proposals, albeit under a different name ­- matching symmetrical adjuster MSA," he said. "Without this, consumers could be left facing reductions in the range of products on offer and increases in prices."
We say …
● The issue of Solvency II has divided the political and business world with the UK and Europe seemingly going in opposite directions.
● More insurers could be prompted to come forward and have their say now that Prudential and Legal & General have made their feelings on the new regime known.
● This week's vote and subsequent final negotiations will go some way to shaping the future of the UK insurance industry.