Chief executive Ian Parker insists move is not about cost-cutting as group headcount will grow by 28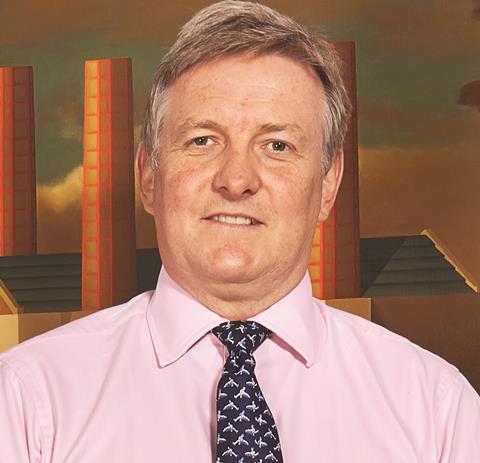 Lloyd's motor insurer ERS is closing its Brentwood headquarters, which has 350 staff, as the final part of its transformation plan.
The company is shifting its headquarters to London, where it currently has 30 staff. As a result all 380 staff in Brentwood and London will be put at risk of redundancy and will enter a 45-day consultation period, ending on 14 May.
Following the change, ERS will have 240 staff in London. The company will take office space in 88 Leadenhall Street in addition to its current London location of 52-54 Leadenhall Street.
All group operational roles will be shifted to ERS's operational centre in Swansea, where the employee count will increase to 398 from 230.
As a result of all the changes, which will be complete by the end of the summer this year, ERS's total headcount will increase by 28 to 638 from 610 (see table below).
'Vast majority'
Chief executive Ian Parker said it was not possible to specify yet how many roles would be made redundant. But he emphasised that it would "absolutely not" be all 380. He added: "I would expect that the vast majority of the 240 people we are going to have in London are going to be current employees.
"I would be absolutely horrified if it wasn't a very high percentage. We have just spent two years putting the business into profitability. This is about continuing our trajectory, not derailing it."
He acknowledged that it was unlikely that those people whose roles are shifting to Swansea from Brentwood would stay with the company.
He said: "It is an unfortunate consequence of this transformation that people are going to be made redundant but some will. It is not something we do lightly, but it something that is absolutely necessary for us to get to a 90% combined operating ratio."
'No excuse'
ERS is hoping to cut its combined operating ratio to 90% from its 2014 level of 101% over the next three to four years.
While the people changes are a key part of this plan, Parker stressed that the changes were not about cutting costs. He said: "This is about making sure we have got the right people in the right place."
The move is designed to match office locations to ERS's two core strategic objectives: market specialisation and operational efficiency. Roles dedicated to ERS's specialism as a broker-only, motor-only insurer, such as underwriting and commercial, will be based in London, while those dedicated to operational simplification will be based in Swansea.
Parker said: "After this move, we are really expecting the performance of the business on all measures to start to really accelerate again.
"There is no excuse after this piece of transformation for this business not to be one of the best-performing motor insurers in the country."
ERS made its first profit in five years in 2014. It has been in turnaround mode since private equity house Aquiline bought it from its previous owner, Australian insurer IAG, in 2013.
ERS's planned people moves
| | Brentwood | London | Swansea | TOTAL |
| --- | --- | --- | --- | --- |
| Current | 350 | 30 | 230 | 610 |
| Planned | 0 | 240 | 398 | 638 |
Join the debate in our new LinkedIn specialist discussion forums