Tribunal said during early investigations into Smith's conduct and performance his fate had already been determined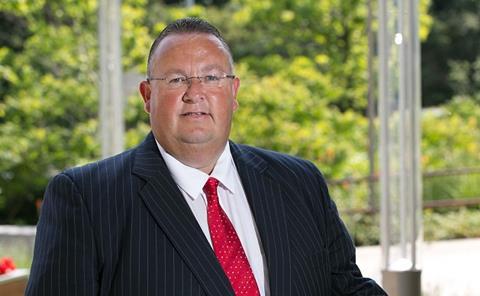 The Employment Appeals Tribunal (EAT) has ordered RSA to pay former Ireland chief executive Philip Smith €1.25m (£898,000) in an unfair dismissal case.
The award made by the EAT is understood to be the largest unfair dismissals compensation award ever made, the Irish Times reports.
Smith left RSA on 28 November 2013 amid an investigation into accounting practices at RSA Ireland.
The investigation was sparked after RSA discovered problems in the claims and financing functions of its Irish subsidiary.
The problems eventually led to a £244m pre-tax loss at the insurer and prompted a turnaround plan, which included a £775m rights issue and the sale of non-core units. The issue also prompted the departure of then group chief executive Simon Lee.
Smith asserted at the time of his departure in 2013 that he was a scapegoat.
He argued he had been treated unfairly and took a constructive dismissal case against his employer.
He had told the tribunal that he had been suspended by an RSA senior executive in a television interview without being told in advance.
He also claimed that a draft investigation into him had been sent to the Central Bank without giving him any chance to refute the allegations in it.
However, RSA had argued that Smith resigned when he realised that the company's financial irregularities were about to be exposed.
It also said that he had presided over a culture of fear that prevented senior subordinates from whistleblowing about their concerns over reserving issues.
RSA had also alleged that expenses irregularities uncovered by the company contributed to his decision to resign before going through an imminent disciplinary process.
In making her ruling on Friday at the EAT, barrister Niamh O'Carroll Kelly said the Tribunal was satisfied that from an early stage in the investigation into Mr Smith's conduct and performance, the claimant's fate had been determined by RSA, the Irish Times reports.
She found that RSA then went on a "fact-finding exercise" to justify its predetermined decision.
She also said that suspending Smith on national television was the equivalent of taking a "sledgehammer" to his reputation, to his prospects of ever securing employment in the industry again in Ireland, in Europe and possibly beyond.
She said that in light of that, the tribunal is making an award of €1.25m.
The Tribunal added that, there was no doubt that the RSA Group as a whole ran into capital problems in 2013, not just the Irish operation.
The tribunal said it was satisfied that apart from Smith, at least two dozen other employees were aware of the practices. Most were in Ireland but some were in the UK Group.