Couple falsely claimed their son was blinded in accident, IFED investigation finds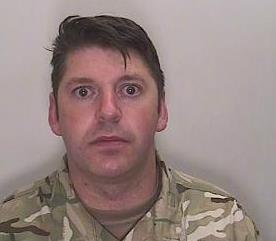 An ex-soldier and his wife have been sentenced to 12 months in prison for trying to defraud AIG of £70,000.
AIG paid out £70,000 after ex-British Army Lance Corporal Jeremy Jones and his now estranged wife Sally Anne claimed that a 2010 bicycle accident had left their young son blind in one eye.
But an investigation by the City of London Police's Insurance Fraud Enforcement Department (IFED) found the claim was a scam and that the couple had forged letters from medical professionals.
IFED detectives discovered that the couple used the £70,000 to pay household bills and buy a Mitsubishi Lancer car.
The couple were jointly convicted of one count of fraud by false representation relating to the insurance claim and two counts of forgery relating to the letters at Winchester Crown Court in October 2014.
They were each sentenced today for 12 months for fraud, and were also each given two three-month sentences for forging medical documents. The sentences will be served concurrently.
Jeremy Jones is also required to pay back £42,000 to AIG, which will come from a £52,000 payout obtained from voluntary redundancy from the British Army.
City of London Police detective inspector Oliver Little, deputy head of IFED, said: "Jeremy and Sally Jones shamelessly lied to their insurer about their young son's health to gain tens of thousands of pounds that they were not entitled to.
"Resolute on getting a payout they even forged medical documentation to support their spurious stories.
"Their downfall should serve as a lesson to anyone thinking of submitting bogus personal injury claims, off the back of actual or made up incidents, the Insurance Fraud Enforcement Department is working with industry to put you before the courts."
AIG fraud manager David Halstead added: "Today's sentencing sends out the clear message that those committing fraud are increasingly likely to get caught, prosecuted and found guilty. AIG will continue to take a tough stance on tackling insurance fraud. Customers should not have to pay the price for fraudsters through higher premiums."
Fraud and forgery
In June 2010 the Jones's seven-year-old son fell off his bike near their then home at Bulford Camp army base in Wiltshire and was taken to hospital suffering head injuries.
A month later the couple put in a claim to AIG Insurance saying the optic nerve in their son's left eye was severed in the accident and that there was no medical treatment available to help, leaving him with a permanent disability.
In October AIG paid out on the claim, giving the family a £70,000 lump sum.
Less than two years later, in May 2012, the pair asked for £35,000 from AIG stating that their car had backfired in their garage rendering Sally deaf in her right ear.
This aroused AIG's suspicions, and the insurer referred both claims to IFED, which launched a criminal investigation.
The Jones' had given the insurer letters from medical professionals to support both their claims but close examination revealed them to be completely or partially forged and littered with factual inaccuracies and grammatical errors.
Further enquiries revealed that Sally and her son had repeatedly failed to attend appointments with medical professionals. On an occasion where they did attend, a specialist ascertained that the seven-year-old could see in both eyes and informed his mother of that fact.