Sharon Bishop, chief executive at Close Brothers Premium Finance discusses the challenges for brokers face and the opportunities partnerships hold
Close Brothers Premium Finance (CBPF) surveyed more than 500 of the UK's brokers this time last year to gain insight into the issues and challenges our market faces.
Overall, brokers were optimistic about the future, despite regulation and Brexit, which were cited by most as the two top challenges that kept them awake at night.
We are currently in the field again, asking brokers the same question, and it will be interesting to see whether Brexit has faded as a top concern for the sector after the general election and the passage of the EU Withdrawal Bill.
In talking to our broker partners, as we do all the time, my sense is that they are now pretty well prepared for the UK's exit from the EU and are eyeing this new decade as a great opportunity to get back to doing what they do best: serving their customers and growing their businesses.
When it comes to growth, I'm convinced that partnership will be key to achieving those twin aims in the 2020s, especially as more and more of the 'business' of broking will be technology-enabled. Partnerships between brokers and suppliers like CBPF will be the key to fully unlocking the potential of technology for brokers.
If I'm right, the 2020s will be the decade that technology really embeds itself across broking. We will see brokers achieving new levels of service and satisfaction as the end users of technology, while we, as their partners, will do the heavy lifting in terms of investment, design and execution. Most importantly, brokers' customers should feel the benefit.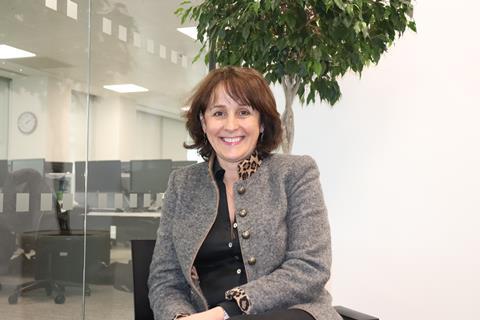 The technology partnership between ourselves and brokers is now manifesting itself in a host of areas. Our purpose is, of course, to help make insurance affordable for millions of people, but traditionally, the premium finance transaction takes place at the end of the buying process.
In personal lines, however, we recognise that we can do more for brokers by providing data insight at the front end.
Enabling our affordability solution to be deployed at the point of an insurance quote supports brokers in being able to better know their customers, helping them to make better risk decisions.
Elsewhere in the technology space, brokers can now call on CBPF for data science expertise. We intend to expand our highly successful interventions with brokers, where we have been able to train in-house broking teams to exploit and derive extra value from machine learning and data analytics.
Our team can also provide expert reviews of customer-facing websites, or consultancy services to support brokers developing their agile project methodology capabilities. According to a World Economic Forum report* the entire digital universe is expected to reach 44 zettabytes (1 trillion gbytes) this year.
This means there are 40 times more bytes than there are stars in the observable universe.
Big data is a thing. Every day we send 500 million tweets, 294 billion emails, make 5 billion searches and send 65 billion WhatsApp messages. Each connected car creates four terabytes of data.
How to make meaning from all this big data is one of our main challenges for the 2020s, but there are already grounded examples where data science teams working together with their broker colleagues have harnessed big data to improve performance across a wide range of customer-related criteria.
Turning to commercial lines, our new Payment Services solution, developed and built for our commercial broking partners, is already giving brokers the chance to offer clients a broader range of seamless payment services.
There are many insurtech propositions floating around looking for a home (and investors), but so many we come across are solutions to a problem that does not exist. It is why we worked hand in hand with commercial brokers themselves in developing Payment Services, so that, at launch, we were confident the technology did what it said on the tin.
The success of Payment Services, data enrichment, our affordability solution and other technology initiatives underlines the valueenhancing properties of partnership. Working together will give brokers the means of transforming their relationships with their clients and proving their optimism for the 2020s is not just wishful thinking.