Close Brothers retail chief executive says she is sorry to see Trail leave
Close Brothers Premium Finance (CBPF) will be reshuffling its senior management team following managing director Paul Trail stepping down.
Sean Kemple, CBPF's managing director of motor finance, is set to replace Trail, as well as continue in in his current position.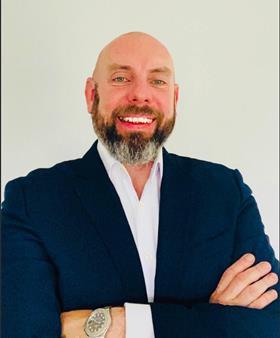 Meanwhile, Elliot Hayes, sales director for commercial lines, and Laura Sweetman, sales director for personal lines, will have joint responsibility for managing relationships with the firm's broker partners.
Rebecca McNeil, CBPF's chief executive in retail, said: "I am sorry to see Trail leave CBPF and I wish him the very best for the future.
"We are lucky to have a strong pool of talent and experience within the premium finance business and it's great to announce that Hayes and Sweetman will assume these new senior roles, with oversight from Kemple.
"My expectations are that our specialist focus on commercial lines (with Hayes) and personal lines (with Sweetman) will hugely benefit our 1,600 broking partners across the UK and Ireland as we emerge from the pandemic.
"We believe that providing financing to spread the cost of insurance will be key for millions of businesses and individuals as the economy opens up again."
Prime position
Meanwhile, incoming managing director Kemple said he was looking forward to working alongside Hayes and Sweetman to maintain the firm's leadership in the premium finance sector.
He has been with CBPF for just over four years now, having originally joined as the company's national sales director in its motor finance division. He later became director of sales.
Previously, Kemple worked at AutoTrader, holding a variety of commercial roles across Ireland, South Africa and the UK.
Kemple said: "I am a firm believer in the principle of continuous improvement in the services we provide our broking partners and my priority will be to review our current portfolio to ensure we are giving our brokers the tools they need to grow their businesses and meet their future business aims.
"We anticipate increasing demand for premium finance as the UK and Irish economies accelerate their growth after the pandemic and, following the unveiling of our new senior team, we are in prime position to service that demand."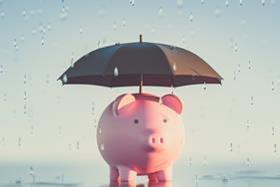 Challenging times
Sweetman added that she was thrilled by the opportunity to further develop CBPF's relationships with personal lines partners.
She said: "These are challenging times for personal lines broking as the market prepares for the implementation of the new FCA pricing regime. We will be there to assist them as new growth opportunities emerge."
Sweetman joined CBPF in 2002 and has held various management and sales roles, including leading the personal lines sales team from 2012 to 2020.
Here, she was responsible for growing the personal lines business as well as managing and developing relationships with the largest personal lines account.
Sweetman featured in an Insurance Times webinar on 29 April.
Meanwhile, Hayes said he was looking forward to supporting commercial lines partners through the current hard market, which shows little sign of levelling off.
He added: "Finance provides businesses with the facility to spread the cost of their insurance premiums, freeing up cash to reinvest or enabling them to have a hedge against future economic uncertainty."
Hayes joined CBPF in late 2001 and has taken on various senior management roles, including head of private clients, head of sales and his most recent role as head of corporate, where he was responsible for managing and developing relationships with some of the largest premium finance corporate and commercial accounts.
McNeil added: "Close Brothers was the first business to provide premium finance in 1977 and we remain as fully committed to our broking partners today as we did when we first started more than 40 years ago."