In a leadership reshuffle, the appointment of two new board members will succeed his role
Argenta Private Capital Limited (APCL) has appointed two board members in newly created roles following David Monksfield stepping down from his position as executive chairman.
Monksfield, whose career in the Lloyd's market has spanned 40 years, will also exit his other associated directorships - however, he will remain working for the group as a senior consultant.
APCL has subsequently announced the appointments of Robert Flach, APCL's corporate capital and operations director, who will now join the board as managing director, and Andrew Hubbard, currently APCL's non-executive director, who will now become non-executive chairman.
Both appointments are effective from 1 July, if FCA and Lloyd's regulatory approvals are met.
Andrew Annandale, chief executive of Argenta Holdings Limited, said: "I would first like to thank David for his many years of trusted leadership.
"He has had a distinguished career working in the Lloyd's market and has been integral to APCL's growth and success.
"I am grateful to David for his unswerving commitment to all APCL's clients over an extended period and I'm delighted that he has agreed to remain with Argenta whilst he continues to develop a number of private capital initiatives."
Shaping future strategy
Flach joined APCL in 2005. Having spent 16 years at the business so far, he has garnered extensive experience in areas such as managing the company's syndicate research function and operations team, as well as looking after both private and corporate client portfolios.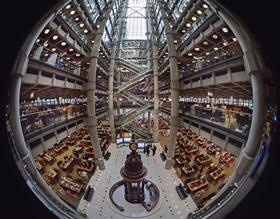 Hubbard, on the other hand, is a chartered accountant by profession and has a wealth of Lloyd's market experience, having been partner in accounting company Mazars and its predecessor Neville Russell and Co for over four decades.
He is also a non-executive director at managing agent Asta, where he is chairman of the firm's audit committee and a member of its risk and remuneration committees.
Annandale added: "Robert is a natural choice to become managing director, with his vast knowledge and experience of members' agency businesses and the wider Lloyd's market, and we will continue to benefit from Andrew's wide-ranging expertise in his new role as chairman.
"I have no doubt that their combined experience will help shape APCL's future strategy as the company seeks to build upon its successful growth to date.
"I look forward to welcoming them both to the board in their new roles."