The career moves form part of the company's long-term succession planning
Arch Insurance International has promoted Jason Kittinger to chief operating officer and Kirsten Valder to chief administrative officer, effective from 30 June 2021.
In his new position, Kittinger will oversee finance, operations, facilities and procurement. Valder's remit, on the other hand, will span claims, legal, human resources, compliance and risk.
Hugh Sturgess, president and chief executive of Arch Insurance International, said: "At Arch, the strength of our teams and calibre of individuals, combined with proactive succession planning, enables seamless transitions.
"Kirsten and Jason are standout practitioners in their respective fields and their depth of experience will be central to success in their new roles."
Organic growth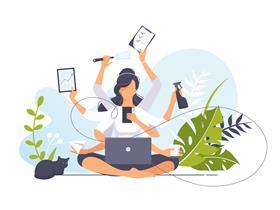 Kittinger joined Arch in 2006 as chief financial officer, a role he will continue to uphold alongside his new position.
Valder has worked as the firm's chief claims officer since 2015 - prior to joining the company, she was a partner at Kennedys.
The promotions form part of Arch's long-term succession planning.
Current chief operating officer Dennis Brand will be taking a step back from the business, instead adopting an advisory role.
Brand joined Arch 17 years ago and has over 40 years of experience within the insurance industry.
Sturgess added: "Dennis has been an integral part of Arch's achievements over the last 17 years, helping build the foundations upon which our future growth is secured.
"We thank him for his incredible contribution to the role of chief operating officer."
Arch Insurance International is part of Arch Capital Group. The group includes Arch Insurance UK, the P&C insurance operations of Arch Insurance (EU) dac, as well as Arch's insurance operations in Europe, Bermuda, and Australia.