The new recruit will support the firm's business transformation strategy and further strengthen its branch network
Arch Insurance's UK regional division has today (19 August 2021) announced the appointment of Caroline Fisher as its new broker relationship development manager.
Fisher will start in her new position with immediate effect, taking responsibility for maintaining and enhancing existing broker relationships across the south west region, as well as working to establish new relationships.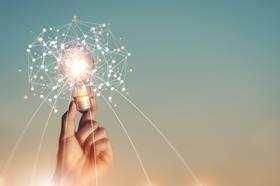 She will report to Mike Bottle, senior vice-president of strategy and distribution for Arch's UK regional division.
Fisher will also support the company's business transformation strategy and efforts to further strengthen its branch network.
Bottle said: "Building responsive relationships with our brokers is central to how we do business at Arch.
"Fisher has an excellent track record in working with brokers to fully understand their needs and has developed relationships with an incredible network of companies across the south west region."
Breadth and depth of knowledge
Fisher is an insurance practitioner with over 30 years of insurance experience, including 14 years in broker and insurer relationship management roles in the south of England.
Most recently, she was business development manager at Momentum Broker Solutions.
Prior to that, Fisher was a strategic account manager at Property Initiatives Underwriting Agency.
During her career, she has also held management positions at Commercial Express and Covea Insurance.
Bottle added: "She brings a fantastic breadth and depth of knowledge to the team and we look forward to seeing her excel in this role."
Arch Insurance UK is part of Arch Capital Group. This group includes Arch International, the property and casualty insurance operations of Arch Insurance (EU) dac, as well as Arch's insurance operations in Europe, Bermuda and Australia.