The hire brings over 15 years of insurance and finance experience to the role
Actuarial and risk management firm RNA Analytics has promoted Javier Alvarez to the role of Europe, Middle East and Africa (EMEA) managing director.
Alvarez joined RNA Analytics in 2018 as sales director EMEA - he has over 15 years of insurance and finance sector experience.
In his new role, Alvarez will continue to lead the EMEA team, as well as guide RNA's consultants and back-end developers. He will also work to drive a new age of innovation for the business and its customers.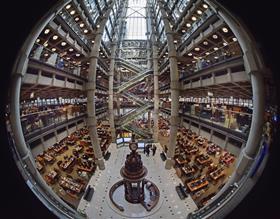 Former managing director and predecessor Justin Hwang said: "I'm delighted to see my capable and trusted colleague step into this position, ready to lead our team of experts throughout this exciting and transformative stage of RNA's journey.
"I was appointed to assist the post-merger integration and am now confident that the business is in a stronger position than ever before."
Alvarez added: "After three and a half years working as a sales director for the EMEA markets, I have developed a thorough understanding of our industry and customers' needs.
"Throughout the past 18 months, we have all learned a lot about our own businesses, customers and colleagues, and how we work.
"I am honoured to step into this new role to help showcase our company's capabilities in supporting customers of all scales, working alongside some of the best in the business."
RNA Analytics is a global actuarial and risk management firm headquartered in Reigate. Its team is located across the UK, Spain, South Korea, Japan and Hong Kong.