The hire is one of two promotions in the insurer's restructure of its senior leadership team
Lloyd's insurer Aegis London has promoted Carrie Trudeau, formerly senior vice president of claims, Canada, to the new role of head of claims operations.
In her new position, Trudeau will be responsible for overseeing all operational aspects of the claims team, as well as continuing to support Aegis London's broader business activities in Canada.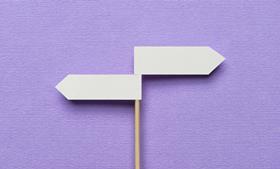 She joined Aegis London in 2018 from the third party administration (TPA) division at Crawford and Co.
As part of the claims team transformation, London market-based Kerry Williams has also been made deputy head of claims in addition to her current role as head of technical claims.
Williams joined Aegis London in 2012 from insurance company Catlin.
Richard Foulger, Aegis London's head of claims, said: "We are proud of the strength and depth we have built in our claims function.
"This restructuring of our senior leadership team recognises the value that Kerry and Carrie contribute to our business and the importance we attach to delivering fast and decisive claims service to our insureds, wherever they are based.
"Our focus has very much been on maintaining close relationships with brokers and clients, despite the limited opportunity for face-to-face contact through the pandemic and the impact of ongoing market reform.
"Together, Carrie and Kerry will help drive continued improvement in Aegis London's claims performance as the market evolves."