The new hire has previously worked for Direct Line Group and Axa (PPP) Healthcare
Aegis London, which operates Aegis Syndicate 1225 at Lloyd's, has appointed Mark Degenaar as its first chief technology officer with immediate effect.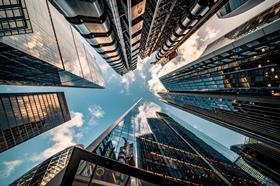 Reporting to the firm's operating officer Marianne Harvey, Degenaar will lead Aegis London's technology department, as well as support the development of the business's digital and technology strategy.
Degenaar was previously senior vice-president of architecture at Insurance Business Applications.
Harvey said: "Degenaar is a proven technology leader and digital innovator.
"With over 25 years' experience transforming and driving technology innovation in the financial and insurance industry, his understanding of technology strategies and cloud technology transformation will markedly strengthen our digital push."
Wealth of experience
Degenaar has held a range of senior technology roles within the insurance sector and other markets.
His early background in deep technology delivery, methodology and strategy consulting in a number of sectors gives him a broad perspective.
He has also previously worked at Axa (PPP) Healthcare as chief architect, where he led its technology transformation.
Meanwhile, he has held roles at digital cloud platform vendors, as well as worked as chief architect for Direct Line Group.
Harvey added: "Aegis London has embarked on a digitally driven strategy, which has seen the development of our award-winning quote and bind platform Opal.
"Degenaar brings a wealth of experience to the organisation to support our continuing digital innovation and our technology strategy."