The new hire has 30 years of industry experience
Insurance broker Partners& has appointed Ross Dingwall to the role of managing partner (Scotland).
Dingwall joins from insurer Hiscox, where he held several roles since starting his tenure in 2000 - including UK sales director and UK broker channel managing director. He also served as a member of the UK leadership team for the last 12 years.
In his new role, Dingwall will play an integral role in expanding Partners&'s footprint in the North of England and Scotland.
He will report to managing partner Aaron Devitt and become part of the group executive team on 1 November 2021.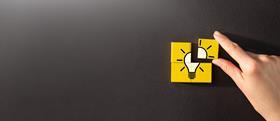 Phil Barton, chief executive of Partners&, said: "Our belief in creating mutually beneficial partnerships between our people, our clients and our insurers is critical to our success.
"The experience, industry insights and leadership skills Ross brings are directly in line with our aim to move away from short-term, adversarial relationships with insurers to one that is focused on delivering outstanding outcomes for clients. It's great to have him on the team."
Dingwall added: "Over my 30 years in the insurance industry, I have had the pleasure of working with many brokers across the UK, building long lasting partnerships that benefited the client, the broker and the insurer.
"When looking for my next career move, I wanted to join a business that truly puts the client at the centre of its thinking.
"I have known Phil and the other senior leaders for many years and the more I got to know about Partners&, I knew I wanted to be part of it.
"The team's values and their ambitions are very similar to my own and I am excited about the contribution I can make to build the number one insurance advisory business in the UK."