Phil Barton, Partners&'s chief exec says that by partnering with Markel on this it has created a 'true 360 degree proposition'
Partners& has launched its new proposition for the recruitment market, as part of an exclusive partnership with Markel UK.
The proposition includes traditional offerings such as the liability suite, which includes employers' liability, public liability, professional indemnity, cyber, directors and officers.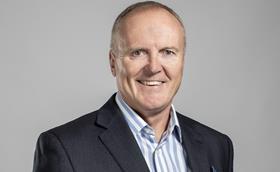 It is also enhanced with holistic offerings to support modern, people-focused businesses, such as wellbeing and employee benefits, business protection and credit insurance coupled with the tax loss insurance and tax and legal consultancy expertise provided by Markel.
Phil Barton, Partners&, chief executive said: "Recruitment agencies are complex businesses and require wide-ranging advice.
"Our approach is to go back to the basic principles of client service, looking at the client in the round, and adopting the clients' perspective, to understand what risks they face today."
Unique proposition
Speaking about the partnership, Nic Brown, sales and marketing director, Markel UK said: "We're really excited about this partnership with Partners&. Their recruitment team is first class – they know their sector and really focus on what's best for the client.
"We believe we've created a proposition that will be unique, thanks to our underwriting and consultancy capabilities and the wider proposition Partners& offers."
Barton added: "In partnering with Markel, we've created a true 360 degree proposition which takes into consideration the risks recruitment businesses face today – most notably people, cyber and litigation."