Chief executive Phil Barton says the acquisition aligns with Partners&'s client-first values
Partners& has acquired Devon-based insurance broker Town and Country Insurance Services, establishing a regional hub and expanding its presence in the South West.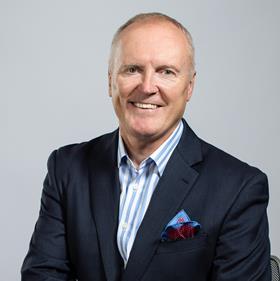 Being one of the oldest independent insurance brokers in the UK, Town and Country's team of 37 will bring their experience and knowledge on the care, construction, retail and leisure sectors to Partners&.
Richard Bushnell, Town and Country's managing director, said: "Our decision to join forces with Partners& was an important move for us.
"We are proud of the business that has been created over the last 87 years and could only consider such a decision knowing that Phil and the team care as much for clients and people as we do."
This follows Partners& buying a Nottingham-based broker in April.
Strengthening position
Meanwhile, Emma Tucker, Town and Country's operations director, said: "It's an exciting time and I'm looking forward to bringing our two businesses together.
"This move will present great career opportunities for our people, strengthen our access to insurer markets and offer our clients access to a broader range of services to help them manage and mitigate their risks. We're really delighted."
Phil Barton, chief executive of Partners&, added: "Bushnell and Tucker have built a wonderful business based on strong client-first principles – focusing on building long lasting relationships, providing a personal service and standing by the advice they provide.
"These principles are directly in line with our Partners& values and I am excited about the team becoming part of the Partners& family."