The SME market is a key growth area for cyber, but existing products are 'unnecessarily complex and unsuitable'
Insurtech MGA CPP Group UK has signed a three-year contract with broker Partners& on its cyber security offering.
This will see Partners& have access to CPP's cyber insurance policy, which is designed for SMEs and available on Acturis.
The broker has highlighted the SME market as a key growth area for cyber and it is targeting initial sales of at least £1m for the partnership in the next 12 months.
Carl Carter, chief executive of CPP Group UK, said: "Existing cyber products are often unnecessarily complex and unsuitable for the SME market, despite those businesses forming 58% of cyber victims.
"Like CPP, Partners& recognised this. Extending our partnership to include our specialist cyber insurance product has been one of the ways we're striving together to bring about change.
"By giving Partners& advisors access to both KYND's disruptive tech and CPP Secure's tailor-made features, we're arming SMEs with a range of bespoke preventative and protective measures that empower them to effectively tackle cyber risk.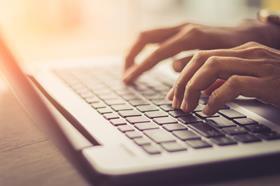 "This is a partnership which has been crucial in protecting an already under-served market and certainly has the potential to grow in the near future."
This contract follows a successful trial with the cyber risk management tool KYND in November 2020, which was when CPP Group UK initially teamed up with Partners&.
Prime focus
However, cyber risk has long been treated as a low priority by SMEs.
For example, in 2018, UK SMEs paid £13.6bn to recover from from cyber attacks, yet uptake of cyber insurance remains chronically low at 12.7%.
Partners& risk management partner Matthew Clark said: "Cyber security has been a prime focus for Partners& since its launch.
"The relentlessness of the cyber threat, compounded by Covid-19 and remote working, is why we make sure cyber risk is at the top of our agenda with most of our clients.
"CPP helped us to explain the seriousness of these risks to our advisors and, through the KYND report, provide this much needed advice to our clients.
"Now, with its market disrupting [MGA] CPP Secure, we're able to help our clients understand the unique risks directly facing SMEs today.
"This level of bespoke configuration has addressed an important gap in our existing cyber provision and we're excited to continue working with CPP to lead the way in cyber security."
Cyber insurance by CPP Secure is now available through Acturis after Partners& selected the administration platform as a technology partner.
The insurance policy was originally launched on Acturis by CPP in October 2019 - it claims to be first SME-specific cyber add-on for general commercial use on the platform.
CPP Group was shortlisted in Insurance Times's Claims Excellence Awards this year in the Customer Care Solution of the Year category.