The new hire brings over 20 years of TPA sector experience to the role
Crawford and Company has appointed Francine Lagna-Fietta as the new head of client management at Crawford third party administration (TPA) in the UK.
Lagna-Fietta joins the team from Gallagher Bassett, where she was most recently client services director.
Lagna-Fietta has worked in the TPA sector for almost 20 years - she has extensive experience in developing and maintaining customer relationships within major and complex accounts.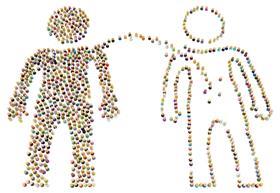 In her new role, Lagna-Fietta will oversee the strategic direction for Crawford's TPA client relationships with carriers, brokers and corporates.
She will report to Wayne Brand, head of Crawford TPA in the UK.
Brand said: "Understanding the changing priorities of our customers is critical to the strength of the relationships we build at Crawford.
"Francine brings an exceptional track record in establishing long-term strategic partnerships built on providing companies with the best possible solutions to meet their unique objectives.
"She joins our team at an exciting time in our evolution and I look forward to working closely with her."
Crawford and Company is the world's largest publicly listed independent provider of claims management and outsourcing solutions to carriers, brokers and corporates – serving clients in over 70 countries.